Ariana Grande's Mom Had the Best Reaction to Her Incredible 'Titanic' Spoof
Parents are usually a bit biased when it comes to their kids, but in the case of Ariana Grande's five-minute "Titanic" musical, her mother knows best.
The "God Is a Woman" singer recently appeared on "The Late Late Show with James Corden," and during her visit, she teamed up with the host on the mini-musical. Together, Grande and Corden retold the tragic tale of Rose and Jack using nine sets and 13 pop songs. The results were incredible -- just ask her proud mom.
After the show aired, Joan Grande tweeted not once but twice about her daughter and Corden's version of "Titanic." The tweets, separated by roughly three hours, raved about the performance.
"Honestly, I cannot stop watching this.... thanks to @JKCorden ...my daughter said she never had more fun," Joan Grande wrote in part.
She then followed up with another tweet that admitted she was still watching it and reiterated that it was "GREAT."
Her reaction is adorable -- and it's accurate. The musical hit all the high points from the movie, plus the high notes. We're with Mama Grande on this.
If you haven't seen the video yet, watch below.
"The Late Late Show with James Corden" airs weeknights at 12:37 a.m. ET/PT on CBS.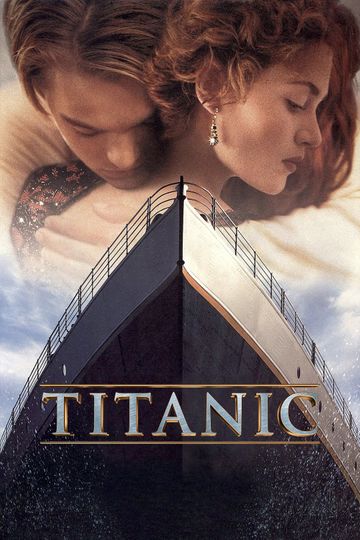 "Nothing on Earth could come between them."
3 hr 14 min
Dec 19th, 1997
101-year-old Rose DeWitt Bukater tells the story of her life aboard the Titanic, 84 years later. A young Rose boards the ship with her mother and fiancé. Meanwhile,... Read the Plot