'Avengers' Fans Assemble to Worship Bearded Captain America in 'Infinity War'
Sadly, Chris Evans killed off the beard after filming. RIP.
Marvel released the first "Avengers: Infinity War" trailer yesterday, to much acclaim. Yeah, Hawkeye and a few others were missing, but so many other characters were accounted for -- including Captain America/Steve Rogers. And his beard. And it was good.
Cap was left in a rough place at the end of "Captain America: Civil War," and he's returning -- just as Steve -- with a scruffy new look. Fans decided the new look was an improvement, especially appreciating the shot of Cap leading a slow-motion battle charge.
Bearded Cap running into my dreams pic.twitter.com/NgSDa9OPDL

— your favorite alex (me) (@alex_abads) November 29, 2017
I need AT LEAST 50% of Infinity War to be Bearded Chris Evans in slowmo.

— ⛄ Taryn ❄ SNOWmez ⛄ (@taryngmz) November 29, 2017
steve rogers with beard and long hair rt if you agree pic.twitter.com/6Y39x2wj41

— caroline (@lizzieolses) November 29, 2017
Bearded Steve is the only content making the internet bearable today.

— Lacy Baugher (@LacyMB) November 29, 2017
#AvengersInfinityWar doesn't come out until May but Chris Evans' Captain America beard is already my favorite accessory of 2018 https://t.co/eNCGgsND0upic.twitter.com/8qME3yHTFd

— Jessica Derschowitz (@jessicasara) November 29, 2017
When Captain America came out with that beard #InfinityWar#Avengerspic.twitter.com/T6ICNVbCUC

— Grace ???? (@okaaygrace) November 29, 2017
chris evans' beard deserves its own spot in the credits in infinity war @EvansBeard

— nomad steeb (@jakesperalta_) November 29, 2017
cause of death: bearded steve rogers pic.twitter.com/tT4g5zsVvY

— love, beth (@midtownkeery) November 29, 2017

Other fans made reference to Henry Cavill's Superman mustache needing to be digitally removed from "Justice League":
BREAKING: Infinity War to add $25M to budget to CGI more beard on Chris Evans.

— Shawn Madden (@shawnxmadden) November 29, 2017
Just watched the trailer and it was so obvious that Captain America had a CGI beard!! ????#InfinityWarTrailerpic.twitter.com/vHpNn7fRNJ

— Jonny Loquasto (@JQuasto) November 29, 2017
At least fans are having fun, and they can keep enjoying the beard when "Infinity War" opens May 4, 2018.
However, Chris Evans is now clean-shaven. LaineyGossip shared a report on Chris Evans joining his fellow Avengers stars at a screening of "Wind River" to support Elizabeth Olsen and Jeremy Renner. Evans has short hair and no scruff at the screening. Oh well. We still love him. Just not as much as Jenny Slate.
[Via: Twitter]
Want more stuff like this? Like us on Facebook.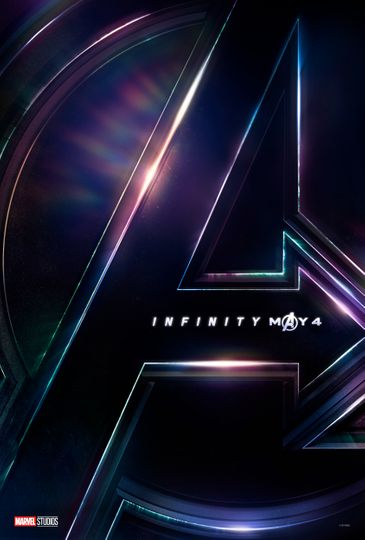 "An entire universe. Once and for all."
2 hr 29 min
Apr 27th, 2018
As the Avengers and their allies have continued to protect the world from threats too large for any one hero to handle, a new danger has emerged from the cosmic... Read the Plot