'Beauty and the Beast' Teaser Tops 'The Force Awakens' in Views Record
The Force is strong with Disney, and that no longer applies solely to the "Star Wars" franchise: Its first teaser trailer for the upcoming live-action remake of "Beauty and the Beast" conjured up a whopping 91.8 million views in its first 24 hours of release, besting previous one-day pageview champ "Star Wars: The Force Awakens."
The latter film (also a Disney outing) boasted an impressive 88 million views when it debuted last year. But it was no match for the beloved musical (like "Star Wars," another nostalgia-inducing property with a sizable, devoted fan base), which first hit theaters in animated form back in 1991.
With the announcement of the live-action remake, and its starry cast led by "Harry Potter" actress Emma Watson, Disney was no doubt banking on lots of interest in the property. But it seems that that interest is even greater than the Mouse House was expecting.
The studio will no doubt try to top itself once more in the viewing game with the eventual release of a full-length "Beauty" trailer (as well as clips from its other upcoming big-budget movies, including additional entries in the "Star Wars" franchise). But for now, it can enjoy the intrigue it's created for the hotly-anticipated flick, which should continue to build considerably until the film's early 2017 release.
"Beauty and the Beast" hits theaters on March 17, 2017.
[via: The Hollywood Reporter]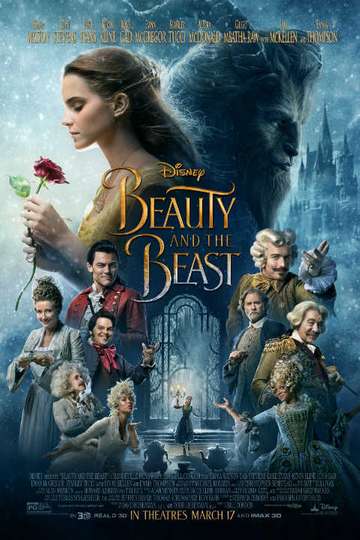 "Be our guest."
Showtimes & Tickets
A live-action adaptation of Disney's version of the classic tale of a cursed prince and a beautiful young woman who helps him break the spell. Read the Plot