Box Office: 'Halloween' Slays With Second Best Horror Opening Ever
Happy "Halloween," Blumhouse!
Jamie Lee Curtis' return as Laurie Strode earned $77.5 million in its opening weekend at the domestic box office. That makes it the second-best horror opening of all time, after "It" with $123.4 million. "Halloween" also had the second-best ever October opening after "Venom," which just set that record with $80.2 million.
This is also the best opening for Blumhouse (topping the $52.5 million for "Paranormal Activity 3"), and easily the best opening of the "Halloween" franchise to date (topping the 2007 reboot's $26.3 million).
Considering "Halloween" was made off a reported production budget of $10-$15 million, there is going to be A LOT of champagne popped over this result, which topped early expectations by quite a bit.
"The Nun" just opened to $53.5 million -- the best of The Conjuring Universe so far -- so R-rated horror is doing very well at the moment. According to Deadline, the top domestic horror film openings are now "It" ($123.4M), "Halloween" 2018 ($77.5M), "World War Z" ($66.4M), "Hannibal" ($58M), and "The Nun" ($53.8M).
Fans seem pretty pleased with the new "Halloween," which arrived 40 years after the first film: "Halloween" got a B+ CinemaScore, while the other new wide release -- "The Hate U Give" -- earned an A+ from polled moviegoers.
Jamie Lee Curtis had tweeted support for early "Halloween" watchers as they attempted to knock "Venom" down off the No. 1 spot it had owned for the past two weeks. She followed with a "boast post" on the successful opening:
In other fun news, "A Star Is Born" also topped "Venom" this week, for the first time since they both opened.
Here are the top 10 weekend estimates for October 19-21 at the domestic box office:
1. "Halloween" - $77,501,000
2. "A Star Is Born" - $19,300,000
3. "Venom" - $18,105,000
4. "Goosebumps 2: Haunted Halloween" - $9,715,000
5. "First Man" - $8,565,000
6. "The Hate U Give" - $7,500,000
7. "Smallfoot" - $6,615,000
8. "Night School" - $5,000,000
9. "Bad Times At The El Royale" - $3,300,000
10. "The Old Man & the Gun" - $2,050,000
Both "The Hate U Give" and "The Old Man & the Gun" are newcomers to the top 10. Welcome!
And pity poor "First Man." It tanked in its opening last weekend and got only half of that in its second week. It was made for roughly $59-$70 million and has only picked up $55 million so far -- and that's including the worldwide gross, not just domestic. Ouch.
A bunch of somewhat lower-profile movies are coming next Friday, October 26, including "Suspiria," "Air Strike," "Johnny English Strikes Again," "Killer Kate!" and "Indivisible."
[Via: Deadline, Box Office Mojo]
Want more stuff like this? Like us on Facebook.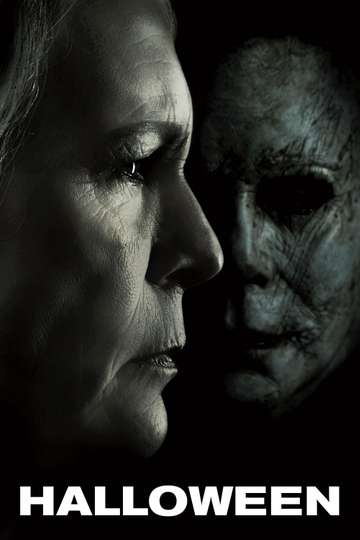 "Face Your Fate."
1 hr 46 min
Oct 19th, 2018
Showtimes & Tickets
Jamie Lee Curtis returns to her iconic role as Laurie Strode, who comes to her final confrontation with Michael Myers, the masked figure who has haunted her since... Read the Plot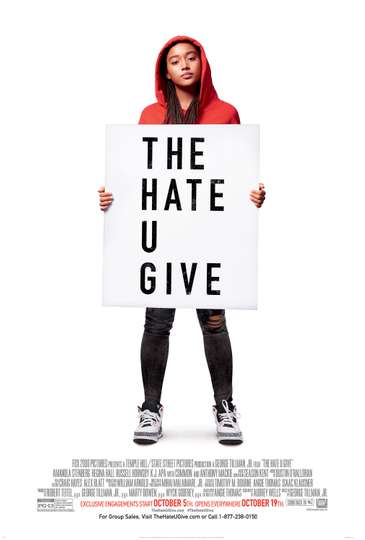 "Two worlds. One voice. No going back."
Raised in a poverty-stricken slum, a 16-year-old girl named Starr now attends a suburban prep school. After she witnesses a police officer shoot her unarmed best... Read the Plot