Box Office: Why 'Venom' Doubled 'A Star Is Born' Opening in Best October Weekend Ever
The good news is October just had its best weekend ever with more than $170 million in ticket sales.
That's thanks to BOTH Sony's "Venom" and Warner Bros.'s "A Star Is Born."
And maybe their respective fans can bond over that instead of competing so viciously.
Tom Hardy's Marvel anti-hero picked up $80,030,000 at the October 5-7 domestic box office. That easily set a new October record, topping the "Gravity" debut of $55.7 million.
Weekend estimates also show Bradley Cooper and Lady Gaga's musical picked up $41,250,000.
Everyone else in the top 10 and beyond was way down the line -- No. 10 was "The Predator" with only $900,000, for comparison. But at least No. 3 "Smallfoot" and No. 4 "Night School" were in eight digits -- at $14.9 million and $12.75 million respectively.
"A Star Is Born" has an A CinemaScore from viewers, high praise from critics, adoring Gaga fans, and music lovers calling the soundtrack an instant classic.
"Venom" has a B+ CinemaScore from moviegoers, and almost no praise from critics. But it made about twice as much as "A Star Is Born."
Why?
Well, the most obvious answer is because "Venom" is a comic book movie following a Marvel character in the Spider-Man universe. Never mind that it's not connected to Tom Holland's Marvel Cinematic Universe at this point, and Spider-Man isn't in the movie. It's still a Marvel movie, starring popular Tom Hardy, and it made more than "Ant-Man and the Wasp" did in its domestic opening.
"Venom" also has a much, much higher Rotten Tomatoes Audience Score than critical score, and the Audience Rating is actually slightly higher for "Venom" than "A Star Is Born." (IMDb users rated "A Star Is Born" much higher than "Venom.") That could be from "Venom" fan trolling in response to the "A Star Is Born" trolling. Or it could be just another example of the very real fan/critic divide.
"Venom" may not be in the MCU (yet) but it followed the MCU's path of PG-13 movies instead of R. That's in hope of future MCU crossovers with Tom Holland's Peter Parker and company, and also to give this movie a better chance to do well. It worked!
"Venom" is the debut of Sony's Marvel Universe, and it's a strong enough start to expect to see more. In addition to the $80 million domestic tally, "Venom" also picked up a hefty $125.2 million overseas for a current worldwide total of $205,230,000.
According to Deadline, "Venom" marks Sony's seventh best domestic opening of all-time behind "Spider-Man 3" ($151.1M) -- which also featured Eddie Brock/Venom, as played by Topher Grace; "Spider-Man: Homecoming" ($117M) - a team-up with Marvel Studios; "Spider-Man" ($114.8M); "The Amazing Spider-Man 2" ($91.6M); the Bond film "Skyfall" ($88.3M); and "Spider-Man 2" ($88.1M).
"A Star Is Born" made $42.6 million this week, if you count the early screenings. But even without them, it's WB's second biggest October opening after "Gravity" ($55.7M), which went on to win seven Oscars.
"A Star Is Born" is a musical romantic dramedy, but it ended up with the R rating that many "Venom" fans wanted for that film. The musical still did fantastic in its opening -- for its genre, for this time of year, for anything -- but without an R it would've picked up even more money.
There are also run times and theater counts to consider. "Venom" is 1 hour 52 minutes, with "A Star Is Born" at 2 hours 15 minutes. Shorter films can play more times in a given theater in a given day. "Venom" was given 4,250 screens to play with. "A Star Is Born" had 3,686. The per-screen average for "Venom" was $18,831 vs. "A Star Is Born" with $11,191.
It's kind of a shame "A Star Is Born" didn't open last week, when "Night School" made headlines for topping the box office with only $28 million. Or the week before when "The House With a Clock in Its Walls" was No. 1 with $26.6 million.
"A Star Is Born" also topped the money "The Predator" made in mid-September for its opening (in more theaters). "The Nun" made $53.5M when it opened -- which is more than "A Star Is Born," even though it too was rated R and opened on 3,876 screens. You just can't top a nasty nun; it's gospel truth.
Here are the weekend estimates for October 5-7:
1. "Venom" - $80,030,000
2. "A Star Is Born" - $41,250,000
3. "Smallfoot" - $14,900,000
4. "Night School" - $12,275,000
5. "The House With a Clock in Its Walls" - $7,295,000
6. "A Simple Favor" - $3,435,000
7. "The Nun" - $2,610,000
8. "Hell Fest" - $2,075,000
9. "Crazy Rich Asians" - $2,060,000
10. "The Predator" - $900,000
Next up we have "First Man" and "Bad Times at the El Royale" on October 12.
[Via: Deadline, Box Office Mojo, Variety]
Want more stuff like this? Like us on Facebook.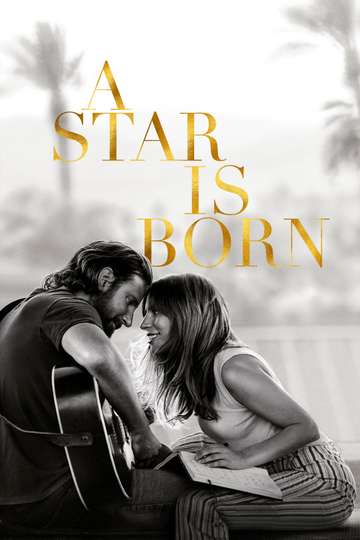 Showtimes & Tickets
Seasoned musician Jackson Maine discovers — and falls in love with — struggling artist Ally. She has just about given up on her dream to make it big as a singer... Read the Plot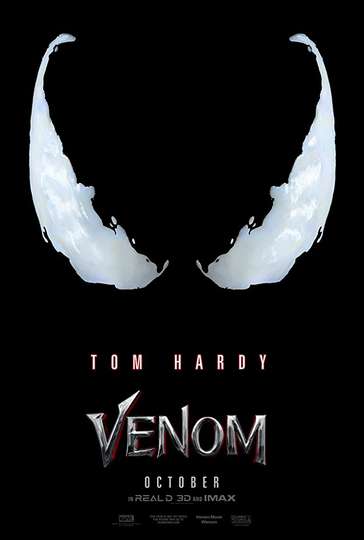 "The world has enough Superheroes."
Investigative journalist Eddie Brock attempts a comeback following a scandal, but accidentally becomes the host of Venom, a violent, super powerful alien symbiote.... Read the Plot