Colin Farrell Joins Harry Potter Spinoff Movie 'Fantastic Beasts'
Colin Farrell has a little magic up his sleeve.
According to the Hollywood Reporter, the Irish actor is joining the cast of "Fantastic Beasts and Where to Find Them," the "Harry Potter" spinoff movie. He'll play Graves, a wizard that Newt Scamander (Eddie Redmayne) meets in New York.
"Fantastic Beasts" is set 70 years before the events of "Harry Potter" and follows the adventures of Newt as he catalogues magical creatures. He'll eventually write the titular book, which young Harry and friends will read at Hogwarts School of Witchcraft and Wizardry decades later. The movie also features Katherine Waterston, Ezra Miller, Alison Sudol, and Dan Fogler.
Farrell is currently starring in the second season of HBO's "True Detective," which wraps up with Sunday night's finale. On the big screen, he can next been seen in "Solace" opposite Anthony Hopkins.
Want more stuff like this? Like us on Facebook.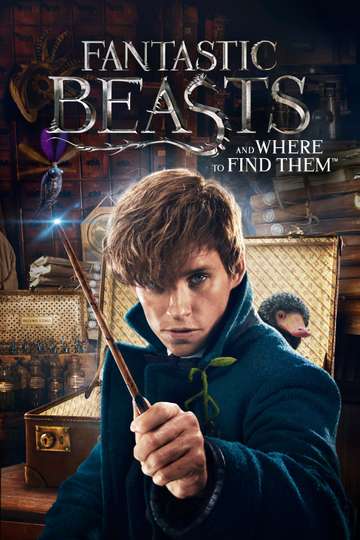 "From J.K. Rowling's wizarding world."
2 hr 12 min
Nov 10th, 2016
In 1926, Newt Scamander arrives at the Magical Congress of the United States of America with a magically expanded briefcase, which houses a number of dangerous creatures... Read the Plot