Comic-Con 2022: WB Brings 'Black Adam' and 'Shazam: Fury of the Gods' to Hall H
Warners Bros. kicked off Saturday at Comic-Con with first trailer for 'Shazam! Fury of the Gods,' Dwayne Johnson and new trailer for 'Black Adam.'
If you have Dwayne Johnson in your film, you bring Dwayne Johnson.
At a Comic-Con that has seen several talent dial in via video link because of filming duties or Covid concerns, the artist formerly known as The Rock was not going to miss the chance to make a big entrance at Hall H of the San Diego Comic-Con.
And make a big entrance, he did.
Before that, though, it was the turn of Zachary Levi and the 'Shazam: Fury of the Gods'.
"I missed you guys so dang much, I can't even tell you," said Levi to an energized Hall H, taking in the first panel of the day, after a 'Shazam!' sizzle reel showed.
The superhero sequel continues the story of Billy Batson (Asher Angel), who, when he says the phrase "Shazam!" transforms into a grown superhero (Levi) with Superman-like powers.
At the end of the first film, Billy's foster family also gained powers, and since then, the family has been working on fighting crime – though not always together.
They'll need to unite, though, when a new menace in the shape of the Sisters of Atlas (Helen Mirren's Hespera and Lucy Liu's Kalypso) arrive on Earth none too happy that some "children" have the powers of the gods. Fight! Fight! Fight!
"We got this really cool look into all of the kids getting their super powers at the end of the first movie... We've all been flying around doing various missions trying to help the city of Philadelphia and the world at large," Levi explains. "We're all just trying to figure it out."
"It adds for a really great interesting bedrock of reality that you can connect to as a human being because we're super heroes but we're human beings," Levi added.
With Levi, director David F. Sandberg, Angel, Jack Dylan Grazer, and Lucy Liu on stage, there's also time for a video message from Helen Mirren (who plays one of the big villains) and Rachel Zegler.
Mirren was in typically fun form, jokingly explaining that the reason she isn't there in person was because of a fight she got into when she attended as a fan in 2019 and someone cut the line. Well, not a fight… "he went down instantly!" Dame Helen, never change.
And that wasn't all. "I absolutely loved playing Hespera," she said. "She's such a baddie and a bad ass. And, Zach, I had such a lovely time kicking the shit out of you!...Yay, pussy power!"
The panel continued with a mixture of fan questions and the usual dodges about cameos or the future. But asked if there will be a third movie? "Okay, fine, we'll do another one," Levi said. "If you guys go and see this one and you like it then there's a good chance the bosses will want it."
Finally, what about a crossover with 'Black Adam', whose title character in the books has a deep connection to Shazam? They're not saying. 'Shazam: Fury of the Gods' lands in theaters on December 21st.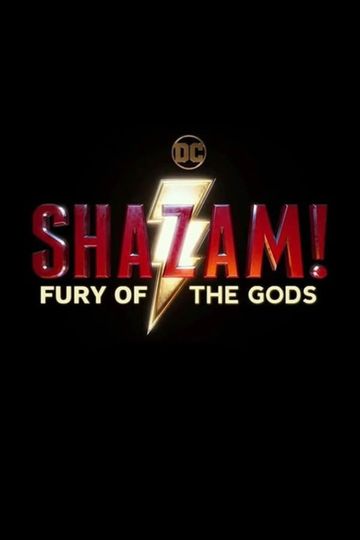 Continues the story of teenage Billy Batson who, upon reciting the magic word "SHAZAM!," is transformed into his adult Super Hero alter ego, Shazam. Read the Plot
Talking of the superhero – or super-anti-hero, as he's a powerful figure who fights for justice his way – played by Dwayne Johnson, he was next up.
And it being Johnson, he couldn't just walk on stage. Instead, fog and lightning (the latter on screen) filled Hall H, and Johnson arrived flying, in costume.
"The DC Universe will never be the same again," he intoned.
He was gone just as quickly, before the cast and director filed on stage. 'Black Adam' comes from 'Jungle Cruise's Jaume Collet-Serra and will feature a team new to the DC films, The Justice Society of America. That includes Hawkman (Aldis Hodge), Cyclone (Quintessa Swindell), Atom Smasher (Noah Centineo) and Dr. Fate (Pierce Brosnan).
Johnson was soon back on stage, dressed this time in more regular attire, and talking up his journey with the movie.
"The journey for Black Adam, it has been a long journey, fueled with passion, with commitment, with grit, Johnson said. "It's been easily over 10 years. I've been working with Jaume for about five years now and so that's when he came on board for this. The journey has been an incredible one. I love coming to Comic-Con. To be here in Hall H, representing a DC anti-hero is a dream come true. The dream, having been in the business for years now, I'd bring movies here and hope you guys would like them but this is a dream come true."
Johnson and co. introduced a sizzle reel (which did not go online, though a new sneak peek can be seen below). The con reel revealed one heretofore unknown wrinkle: 'Suicide Squad's Amanda Waller – in the shape of Viola Davis – appears in the movie.
The director finished work on the movie the night before the panel, and the cast has seen it. Of course, they seemed happy with it.
And there were some panel-standard answers, such as Hodge admitting he thought it was a prank when Johnson called to tell him he got the part. There was even time for a joke about Kevin Hart because what Dwayne Johnson appearance is complete without that?
One final stunt? Everyone in Hall H got an IMAX cinema ticket to see 'Black Adam'.
If there was a disappointment to be found in the panel, it's that Warner Bros. and DC didn't bring any other movies. No 'Aquaman' sequel, no 'Flash' (though given the issues the studio has been having with star Ezra Miller, perhaps that's not really a surprise).
Even with the huge scale of this panel (and the obvious impact of the Rock), it's hard not to think that Marvel might be along to top it later in the day.
'Black Adam' will fly into theaters on October 21st.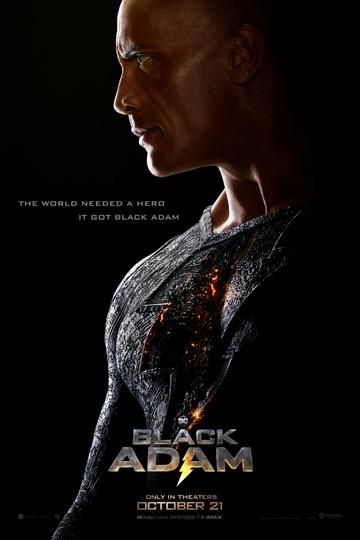 "The world needed a hero. It got Black Adam."
Showtimes & Tickets
Nearly 5,000 years after he was bestowed with the almighty powers of the Egyptian gods and imprisoned just as quickly Black Adam is freed from his earthly tomb,... Read the Plot