'Deadpool 2' Reveals First Official Photos of Cable & They're Pretty Badass
Whoever made the decision that Ryan Reynolds should be the one to tweet out new "Deadpool 2" character photos deserves a raise. Reynolds's Twitter feed is already gold, and his captions for the new photos follow suit.
After revealing Domino, Reynolds returned to share close-up and full shots of Josh Brolin's debut as Cable:
We all have that one, grumpy, heavily armed Uncle from the future. #PremiumCABLE#JoshBrolinpic.twitter.com/JV3yBIIPQH

— Ryan Reynolds (@VancityReynolds) August 7, 2017
DeadPool 2: Your premium #Cable provider. #DeadPool2pic.twitter.com/LboS0iVDqZ

— Ryan Reynolds (@VancityReynolds) August 7, 2017
Brolin and Reynolds have been having some fun with this dynamic, hastagging the hell out of each other on Twitter and Instagram. Brolin has let fans in on the exhausting process he goes through to transform into Cable, often adding the note #ryanreyondsismybitch.
He shared his own version of the Cable photo, with his own caption:
"Deadpool 2" is now filming in the Vancouver area. It's scheduled for release in theaters on June 1, 2018.
Want more stuff like this? Like us on Facebook.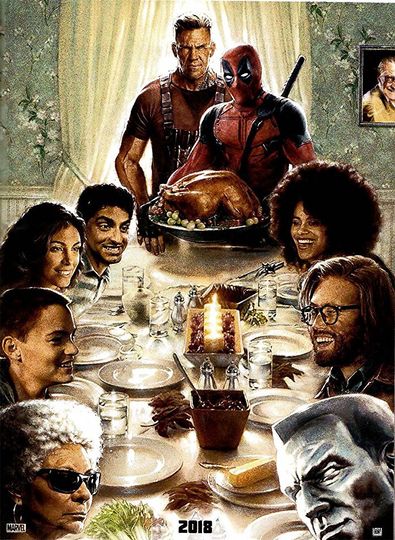 "Prepare for the Second Coming."
Wisecracking mercenary Deadpool battles the evil and powerful Cable and other bad guys to save a boy's life. Read the Plot