Female Filmmakers in Focus: Amy Poehler's 'Moxie' & Tanya Hamilton's 'Night Catches Us'
Welcome to Female Filmmakers in Focus, where you will find a recommendation for films directed by women to seek out each week. This week features 'Moxie,' a new film from Amy Poehler, and 'Night Catches Us,' an older film from Tanya Hamilton.
Moxie (2021) - directed by Amy Poehler
Mostly known for her work in front of the camera, Amy Poehler stepped behind the camera in 2019 to direct the ensemble comedy 'Wine Country." When asked what advice she'd give to other women who may be hesitating to start directing she said, "Do it even if you don't think you're ready... a lot of women wait until they think they're really really ready for something. And I've worked with a lot of guys who aren't ready for what they're doing." In the early 1990s, Poehler studied acting and improv at Chicago's Second City and ImprovOlympic before co-founding the improvisational-comedy troupe Upright Citizens Brigade and cutting her teeth as a writer and performer on Saturday Night Live. Along with her extensive writing and acting credits, she has also served as an executive producer for many female-led shows including Difficult People, Russian Doll, Broad City, and Parks and Recreation. Her latest directorial effort 'Moxie' debuted on Netflix this week. Up next, Poehler is in the midst of filming a documentary about the romantic and creative partnership of comedy legends Lucille Ball & Desi Arnaz.
For her second feature film as a director, Poehler has moved into the young adult genre with an adaptation of the novel Moxie by Jennifer Mathieu. The result is a poignant coming-of-age dramedy starring Hadley Robinson as Vivian, a shy teenage girl who finds inspiration in her mother's rebellious teenage past. Poehler plays her mother, Lisa, who in the early 90s was active in the Riot Grrrl subculture. Vivian and best friend Claudia (Lauren Tsai) are happy to just keep their heads down and coast through her senior year of high school until new girl Lisa (Alycia Pascual-Peña) opens their eyes to their complacency in the victimization of other girls. When Vivian finds her mother's old feminist zines, she decides to strike back against the rampant sexist culture at her high school. The zine - titled Moxie - criticizes the casual misogyny of the boys at her school and even ousts a sexual predator in the making. Vivian and Claudia's relationship is strained as Vivian moves further out of her shell, and even tests the waters of dating, but ultimately the girls find strength in each other and learn the might of a united voice. Get your sharpie out, draw some hearts and stars on your hands, power up Netflix, and you might just learn a thing or two about grrrl power.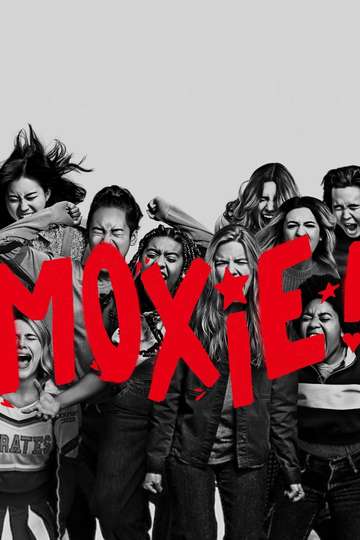 ---
Night Catches Us (2010) - written and directed by Tanya Hamilton
Born and raised in Jamaica, Tanya Hamilton came to the United States to study filmmaking at Cooper Union and Columbia University. Her short film 'The Killers' won an award at the 1996 Berlin International Film Festival, and she then spent the next decade developing her feature film debut 'Night Catches Us.' That period drama about Black Panthers debuted at the 2010 Sundance Film Festival and was nominated for Best First Feature that same year at the Independent Spirit Awards. In the decade since the film's release, she has directed quite a television episodes, including 'Queen Sugar,' 'Black Lighting,' 'The Deuce,' and 'The Chi.' Hamilton's work is rooted where the personal and political collide. As she told the Washington Post, "I am interested in making films that have social and political relevance."
'Night Catches Us' was written over a ten-year period and was inspired by the story of Carol Lawson-Green, a close friend of Hamilton's mother. In 1965, Lawson-Green took part in a student-organized protest at the White House to address the treatment of Black people in Selma, Alabama. Her involvement in the protest led to a six-month jail sentence for a crime normally punished by a simple fine. Hamilton became interested in exploring the interpersonal dynamics of the protest movements during this era and the inequality of the justice system. Set in Philadelphia in 1976, 'Night Catches Us' follows former Black Panther Marcus (Anthony Mackie), returning home for the first time since his incarceration. He reconnects with Patricia (Kerry Washington), whose husband's death he may or may not have caused. Sparks fly immediately, and it's clear there's something more to their story, as Patricia's daughter Iris (Jamara Griffin) slowly learns. The film is buoyed by strong performances from Mackie and Washington (whose chemistry is hot, hot, hot) as well as an unsettling supporting turn from Wendell Pierce as a crooked cop. Shot on location and featuring a soul-stirring score by Philadelphia natives The Roots, 'Night Catches Us' finds the universal in the situation, while feeling distinctly of a certain time and place. Hamilton's film doesn't offer easy answers or a happy ending, a bit like life itself. 'Night Catches Us' is available on Amazon Prime. "United by revolution, divided by the past"
1 hr 30 min
Jan 23rd, 2010