'First Wives Club' TV Reboot Lands Series Order at Paramount
It's official: The "First Wives Club" will be back in session soon.
Paramount Network (the recently-rebranded Spike TV) has given a series order to the long-gestating TV reboot of the hit '90s comedy, after a different rebooted version at sister station TV Land didn't make it past the pilot phase. The network apparently didn't want to let go of the hot property, though, and scooped up the rights, handing over the reins to "Girls Trip" co-writer Tracy Oliver, whose concept won over the network.
"Tracy Oliver is a brilliant writer and the perfect visionary to bring this unforgettable story from the big screen to the small screen in a fresh and contemporary way," said Keith Cox, president of development and production for Paramount Network, TV Land, and CMT, in a statement.
"'Girls Trip' was one of the funniest comedies in recent memory and we know Tracy will breathe new life, and some serious laughs, into these beloved 'First Wives Club' characters," said Amy Powell, president of Paramount TV, in another statement.
There's no word yet on what will be different this time around, though we imagine the general premise will remain the same. The original 1996 "First Wives Club" centered around three recently reunited college pals -- played by Goldie Hawn, Bette Midler, and Diane Keaton -- who band together to take revenge on their terrible exes, and discover their own inherent girl power along the way.
The show is set for a 10-episode first season, and production will begin this summer, with an eye toward a debut on Paramount sometime in 2019. We can't wait to see who will join the cast. (We know Tiffany Haddish is busy doing just about everything, but we think she'd be absolutely perfect for this.)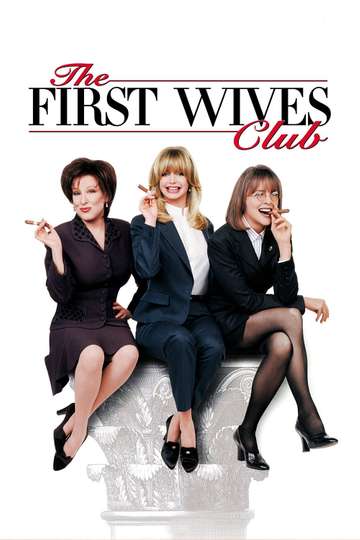 "Don't get mad. Get everything."
1 hr 42 min
Sep 20th, 1996
After years of helping their hubbies climb the ladder of success, three mid-life Manhattanites have been dumped for a newer, curvier model. But the trio is determined... Read the Plot