Freddie Prinze Jr. and Rachael Leigh Cook Had a 'She's All That' Reunion
Here's something to make you feel old: It's been more than 17 years since the release of teen flick "She's All That," which starred Freddie Prinze Jr. as a jock who agrees to a bet to make over a geek played by Rachael Leigh Cook. While hindsight has proven that a pair of glasses and some mousy clothing were pitiful attempts at making Cook look like an ugly duckling, the film is still beloved by moviegoers who grew up in the '90s and had a fondness for bullies played by the likes of the late Paul Walker.
Those folks were no doubt celebrating on social media this week when Prinze and Cook shared a photo they snapped together during a recent reunion. Prinze posted the pic on Twitter on Thursday, calling Cook his "homie" and revealing that she was the one who suggested that the pair get together for some coffee to catch up. The actor was only too happy to oblige.
When the homie @RachaelLCook wants to have coffee, you get some damn coffee! #OldFriendsNewFriendspic.twitter.com/Pf8tDOdLeR

— Freddie Prinze Jr (@RealFPJr) September 8, 2016
It's a sweet snap, and it immediately brings to mind two things. First, that Cook has not aged a day since 1999. And second, seeing these two together again makes us happier than we thought it would. God bless social media.
[via: Freddie Prinze Jr.]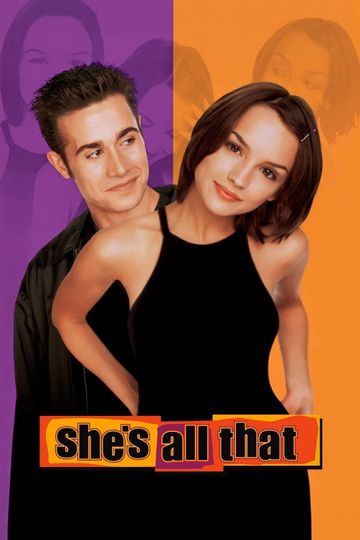 "These two opposites attract... but EVERYONE'S trying to keep them apart!"
1 hr 35 min
Jan 29th, 1999
High school hotshot Zach Siler is the envy of his peers. But his popularity declines sharply when his cheerleader girlfriend, Taylor, leaves him for sleazy reality-television... Read the Plot