FX Ends Donald Glover's Animated 'Deadpool' Series Over 'Creative Differences'
But we were so looking forward to this!
FX and the "Atlanta" team of Donald Glover and Stephen Glover have announced their conscious uncoupling over Marvel's animated "Deadpool" series for FXX.
It was meant to be an animated adult action comedy, and Donald Glover was attached, so fans were all-in. FX was all-in, too, giving the project a 10 episode straight-to-series order last year, to premiere this year on FXX.
But it's not going to happen -- at least not with this current group. Here's FX's breakup statement:
"Due to creative differences, FX, Donald Glover, Stephen Glover and Marvel Television have agreed to part ways on Marvel's Deadpool animated series. FX will no longer be involved with the project. FX and Marvel have an ongoing relationship through our partnership on Legion, which will continue."
As Deadline noted, it's possible Marvel Television will try to find another home for the "Deadpool" project. But 20th Century Fox still owns rights to the Deadpool character -- at least until the Disney buy goes through -- so it's kind of stuck within the Fox family for now.
Meanwhile, "Atlanta" Season 2 currently airs Thursdays on FX, "Legion" Season 2 premieres April 3 on FX, and "Deadpool 2" hits theaters May 18.
Want more stuff like this? Like us on Facebook.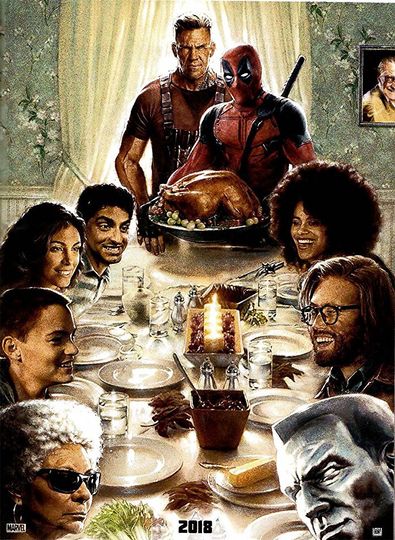 "Prepare for the Second Coming."
Wisecracking mercenary Deadpool battles the evil and powerful Cable and other bad guys to save a boy's life. Read the Plot