Gal Gadot Destroys Jimmy Fallon at 'Box of Lies' in the Most Adorable Way
If you had any doubt that "The Tonight Show Starring Jimmy Fallon." Not only does she look like a golden goddess, she easily crushes Fallon at "Box of Lies" (with the help of a creepy-looking fake foot) and regales the audience with the story of how she auditioned for Wonder Woman without knowing it was for Wonder Woman.
She's so charming. So hilarious. So relatable, while not really being relatable at all because she's obviously too perfect to be human. Are we gushing? Not sorry.
You have to watch her death stare, and the great way the Israeli star pronounces "foot":She destroyed him! And yet, everyone came out a winner.
Here's the story of how "Batman v Superman" director Zack Snyder secretly had her audition for Wonder Woman, right as she was about to give up acting completely:Every talk show should be fighting to feature Gal Gadot. Remember when she was on "Jimmy Kimmel Live" and asked him what he thought of her breasts? He was left speechless, and blushing. Wonder Woman, indeed.
DC's "Wonder Woman" is apparently the No. 1 most anticipated summer movie. It opens in theaters June 2.
Want more stuff like this? Like us on Facebook.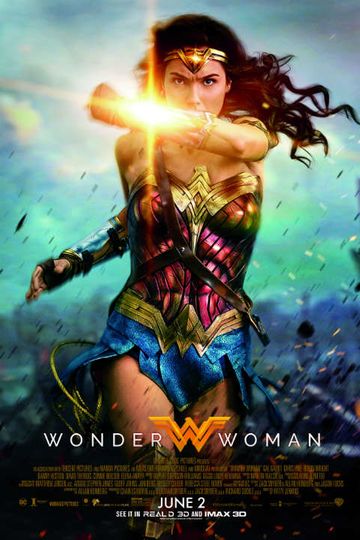 "Power. Grace. Wisdom. Wonder."
An Amazon princess comes to the world of Man in the grips of the First World War to confront the forces of evil and bring an end to human conflict. Read the Plot