Luke Evans Knows Exactly What You Want From Disney's 'Beauty and the Beast' Remake
Luke Evans, who stars as a man suspected of bumping off his wife in the thriller "The Girl On the Train," had a blast playing an entirely different sort of villain, the ridiculously vain he-man Gaston in the upcoming live-action version of "Beauty and the Beast."
Evans told Moviefone, "It's very similar to the animated [movie]. Extremely similar. If it ain't broke, don't fix it!"
That includes the same songs, including the famous boastful showstopper song "Gaston." "It's huge, it's a huge production number, it's extremely brilliant," he says.
When we asked if his chest as hairy as the 1991 version, he laughed. "I do have a hairy chest, but nothing like Gaston's!" You can glimpse his Gaston, albeit the back of him, in the pic below.
While you might not think of "The Hobbit" star as a singer, he actually has a musical theater background. "I spent the early years of my career on stage in the West End doing musicals and plays," he explained. "A lot of people don't know that, so this is great, because it will be quite a revelation when they finally see me sing."
He (naturally) had nothing but nice things to say about Emma Watson, who plays Belle.
"She's wonderful. She's very committed to the role. She puts so much into it. She learned how to sing for it. She's extraordinary. She put her heart and soul into it."
His "Girl on the Train" costar Haley Bennett (whose first movie role was as a Britney-esque pop singer in "Music and Lyrics") told Moviefone she and Evans sang songs from "The Lion King" and "Beauty and the Beast" on set to lighten the mood.
"We would put on little duets," she shared, saying she's sad that Evans got to be in a musical, but she did get to play a 1950s singer in the upcoming Warren Beatty film "Rules Don't Apply."
As for Evans, he'd love to do more comedy. "I like smiling and laughing. I like making people laugh. I got a bit of a bug when I did the Gaston character, it was so much fun, so I wouldn't mind trying a bit more of that."
"Girl on the Train" arrives in theaters Friday.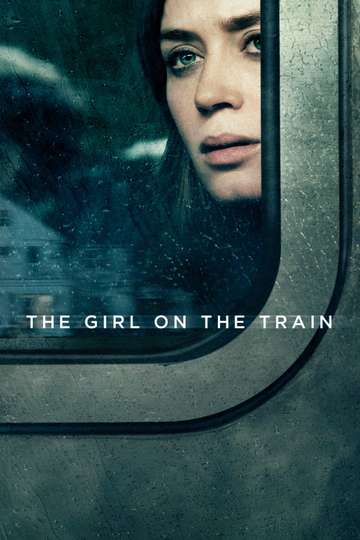 "What you see can hurt you."
Rachel Watson, devastated by her recent divorce, spends her daily commute fantasizing about the seemingly perfect couple who live in a house that her train passes... Read the Plot