Here Are Joaquin Phoenix's First 'Joker' Photos
Why so serious, Arthur? We'll find out when Joaquin Phoenix's "Joker" origin story hits theaters in just over a year.
"Joker" stars Phoenix as Arthur Fleck in the story of how he became The Clown Prince of Crime. The "gritty character study" co-stars Robert De Niro, Zazie Beetz, Marc Maron, and Frances Conroy. (But not Alec Baldwin as Thomas Wayne. Not anymore.)
Todd Phillips is directing the DC movie, and he's the one who showed off the first official look at Arthur Fleck:
This official photo comes in tandem with Just Jared's new gallery of set photos, showing Arthur Fleck with a clown. He takes the clown's red nose, and apparently irritates the guy:
Here's some background and speculation from Screen Rant:
"Some clown makeup is included as Phoenix antagonizes a clown in an alley, after visiting Ha-Ha's Talent Booking in Amusement Mile. The talent agency Phoenix visits is likely the one run by Marc Maron's character. For all fans know, it's the clown in the set photos that eventually influences Arthur to don a similar look."
Maybe. "Joker" is now filming, so this should be the start of many official and unofficial photos, and -- eventually -- trailers.
This DC/Warner Bros. standalone movie is separate from the DCEU of Jared Leto's Joker, Gal Gadot as Wonder Woman, etc. "Joker" is scheduled for release in theaters on October 4, 2019.
Want more stuff like this? Like us on Facebook.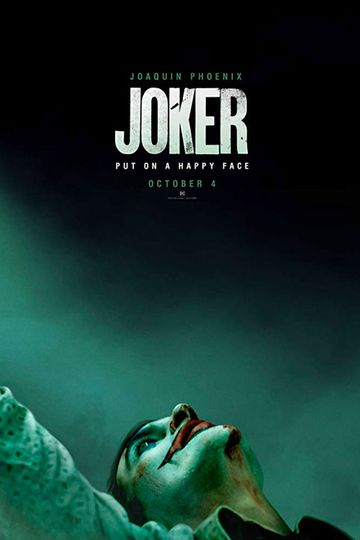 "Put on a happy face."
During the 1980s, a failed stand-up comedian is driven insane and turns to a life of crime and chaos in Gotham City while becoming an infamous psychopathic crime... Read the Plot