Director James Gunn Says the Next 'Guardians of the Galaxy' Will See the End of the Current Line-Up
Gunn is talking about the future of the Guardians, his plans for another 'The Suicide Squad' spin-off TV show and more 'Peacemaker'.
James Gunn is a busy man of late, diving back into the Marvel Cinematic Universe to wrap up his 'Guardians of the Galaxy' trilogy that began with 2014's 'Vol 1'. And if his latest statements to Deadline's Hero Nation podcast are anything to go by, the new film really will be something of a finale for the characters.
"This is the end for us, the last time people will see this team of Guardians," Gunn announced, which naturally has us worried for the space travelling heroes, which include Chris Pratt's Star-Lord, Zoe Saldana's Gamora, Dave Bautista's Drax, Sean Gunn/Bradley Cooper's Rocket Raccoon, Karen Gillan's Nebula, Pom Klementieff's Mantis and Vin Diesel's talking tree creature Groot.
So, what can we expect from the movie? "It's big. It's so, so big and dark, and different from what people might be expecting it to be," says Gunn. "I just want to be true to the characters, the story and give people the wrap-up that they deserve for the story. That's always a little bit scary. I'm very aware that the third film in most trilogies suck."
Few details have emerged about what the Guardians will face this time, though we do know that Elizabeth Debicki's haughty, golden Ayesha will return from 2017's 'Vol 2.' and Will Poulter is playing the powerful Adam Warlock, whose creation was teased at the end of that film and who has a long comic book history with the Guardians. Will he be a hero or a villain? (It's too early to tell, but he's been both on Marvel's pages).
Plus, there's still the fallout from 'Avengers: Endgame' to deal with – Gamora died in 'Avengers: Infinity War' and the version who is currently travelling with them is from another timeline created in 'Endgame', which causes no end of trouble for Star-Lord, who was in love with the original. Feel free to reach for the headache pills now.
Also, the Guardians (at least some of them), cameo in Taika Waititi's 'Thor: Love And Thunder', in theaters on July 8 this year, so that may have an impact.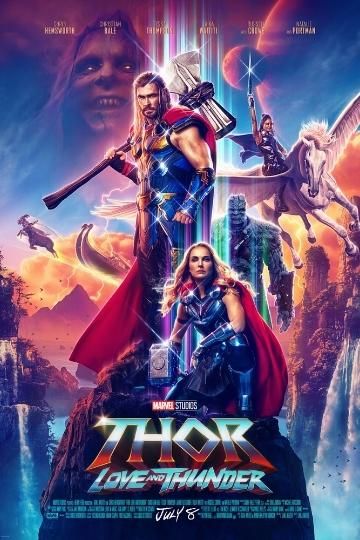 However the story works out, it's not the only 'Guardians' project that Gunn is cooking up. In addition to shooting 'Vol. 3' in Atlanta and London, he's also written and will make a Guardians holiday special, which will debut on Disney+, probably this December.
According to the writer/director, people have been excited by the special's script so far. "I'm almost jealous of it, even though I wrote it," Gunn told Collider earlier this month. "Because people freak out so much on how much they love the script for the holiday special that I'm almost like, 'Well, wait. I've got ['Vol. 3'] I've been working on for two years. You love the holiday special that I literally wrote in a very short amount of time.'"
Gunn has yet to reveal how the special might tie into the ongoing story, or what the plot might have in store, but given the quality of his work with Marvel so far, it's one to anticipate. Especially since he teased on social media in October that it'll bring someone else aboard: "In my incredibly subjective & admittedly often odd opinion, we'll be introducing one of the greatest MCU characters of all time," he said in a tweet to a question about the show.
And don't go panicking that references to the "end" of the Guardians means they all fly into a star – Marvel has shown the ability to adapt and alter line-ups before in its cinematic universe, so their stories will continue.
Gunn, though appears ready to step away, at least for a while, and is ready to focus on the DC universe instead. He's seen huge success with 'Peacemaker', the show that spins off John Cena's numbskull fighter from last year's 'The Suicide Squad'.
'Peacemaker' has quickly become one of the biggest hits for HBO Max, with audiences appreciating Gunn and his cast's mix of ribald humour, violence, and emotional stakes. "I think at the heart of 'Peacemaker' is a love story between Leota Adebayo (Danielle Brooks) and Christopher Smith (John Cena)," Gunn says, "And it's not a sexual love, not a romantic love, it's a love of friendship, of two people who are very different from each other, but they have a lot in common: They have overbearing parents who are obsessed with power, and their own version of what success is."
According to the creator, who wrote all eight episodes and directed five, talks are already under way for more of the show. "The show is doing extraordinarily well, and we're excited, we all like doing it, we just need to cross some T's and dot some I's, which is basically me."
The show stars Cena alongside Brooks, Freddie Stroma, Chukwudi Iwuji, Jennifer Holland, Steve Agee, and Robert Patrick.
And beyond that series, it certainly sounds like Gunn is ready to expand the 'Squad' universe even further on TV. He's cagey about what shape the new show might take, but it's on his mind. "I can't say anything," he says. "It is connected to this universe, and I don't think it will be the same genre as 'Peacemaker,' it won't be as much a comedy as 'Peacemaker', but it will be in the same universe."
Speculation is already running rampant as to who Gunn could build a show around next, as 'The Suicide Squad' certainly features a lot of characters who could carry their own show, and several of them even survived to the end credits of the movie. Though it seems unlikely that bigger names such as Idris Elba or Margot Robbie would have space in their schedules for a show, you could predict that perhaps Peter Capaldi's Thinker (though, Spoiler Alert!, that would be a prequel) or Daniel Melchior's Ratcatcher 2 might be prime candidates.
'Peacemaker' debuts new episodes on Thursdays via HBO Max. 'Guardians of the Galaxy Vol. 3' will be released on May 5, 2023.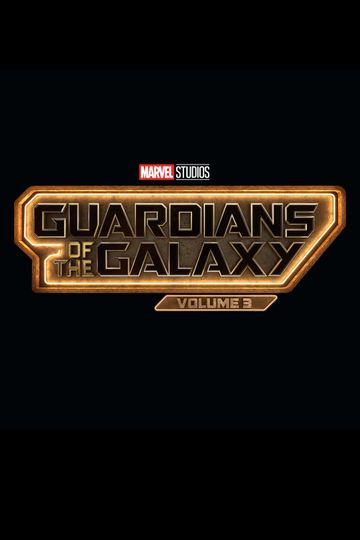 Star-Lord, still reeling from the loss of Gamora, must rally his team to defend the universe along with protecting one of their own. A mission that, if not completed,... Read the Plot