Jason Momoa on for New Apple TV Series 'Chief of War'
It'll chronicle the colonization of Hawaii from an Indigenous point of view.
Jason Momoa already has a healthy working relationship with Apple's TV+ arm thanks to his starring role as blind warrior Baba Voss in the dystopian sci-fi series 'See'.
He's looking to keep that going by co-creating and starring in a new show for the company, one that will draw from his Hawaiian heritage. Momoa is set to headline a series called 'Chief of War'.
Co-created by Momoa and Thomas Pa'a Sibbett, the pair will write the eight-episode initial order and serve as executive producers along with Francis Lawrence, Peter Chernin, Jenno Topping, Erik Holmberg, and Doug Jung. The latter is handling showrunner duties on the new series.
Justin Chon, who most recently made 'Blue Bayou', and worked on episodes of another Apple series, multi-generational family drama 'Pachinko' is reportedly in negotiations to handle the first two episodes of the new show.
'Chief of War's story is largely a mystery for now, but according to Apple it will be an "epic and unprecedented telling of the unification and colonization of Hawaii from an indigenous point of view." Which is both a topic and a focus that has been sorely lacking on screens both big and small.
Talking to the Associated Press, Momoa describes the series as potentially the "pinnacle" of his career. "It's my 'Dances with Wolves', it's my 'Braveheart' he says in an interview. You can find his full statement below:
The show also cements another working partnership for the actor – his collaboration with Pa'a Sibbett. They co-wrote the story for the upcoming movie 'The Last Manhunt,' with Momoa appearing onscreen in a supporting role. Momoa starred in 'Braven' in 2018, which was co-written by Pa'a Sibbett.
And if you only know him as a leading man, Momoa has had some other creative experience behind the camera already, including co-writing, directing, and starring in the 2014 movie 'Road to Paloma.'
It's a typically busy time for Momoa in terms of movies – he's wrapped on superhero sequel 'Aquaman and the Lost Kingdom' for director James Wan and has also worked on family adventure comedy 'Slumberland', which sees a young girl discover a mysterious fantasy realm of dreams and nightmares, where she has to team up with an eccentric outlaw to save the day. That movie, perhaps not-so-coincidentally, is directed by 'Chief of War' producer Francis Lawrence.
Momoa is also scheduled to start work this year on 'Fast & Furious 10', in which he'll play a villain causing problems for Vin Diesel's Dom Toretto and the gang.
And in more nebulous form is his latest team up with 'See' Season 2 recurring villain Dave Bautista, with the pair planning a buddy comedy along the lines of 'Lethal Weapon' in which the actors would play brothers for a story set in Hawaii. 'The Adam Project's Jonathan Tropper is attached to write that movie.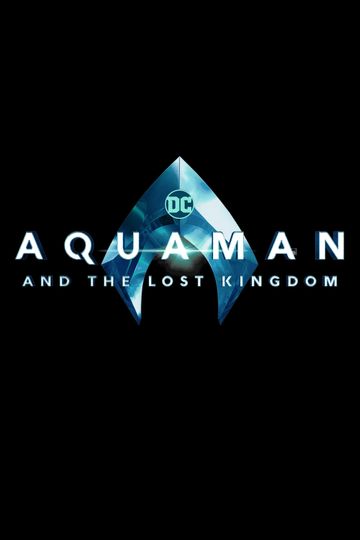 When an ancient power is unleashed, Aquaman must forge an uneasy alliance with an unlikely ally to protect Atlantis, and the world, from irreversible devastation. Read the Plot