'Pokemon: Detective Pikachu' Sequel Catches a Director in 'Portlandia's Jonathan Krisel
The follow-up to the 2019 live-action/CG hit now has a filmmaker involved. But will voice star Ryan Reynolds return?
2019 saw one of the bigger hits of the current period where video games adaptations actually seemed to work: 'Pokemon: Detective Pikachu', which blended a compelling mix of good gags and solid effects, not to mention a good cast led by the snark-tastic voice work of Ryan Reynolds as the title character. Produced by Legendary, it was released by Warner Bros. under the companies' deal.
A sequel to that movie has seemingly been in development since it made more than $430 million at the worldwide box office and it has now locked down a director.
Jonathan Krisel, who co-created, co-wrote and directed the majority of TV series 'Portlandia', is now aboard, with 'The Kings of Summer's Chris Galletta writing the script.
The big question mark hanging over this one is whether Reynolds will return, though you've got to think that all involved will want him back.
What was the story of 'Pokemon: Detective Pikachu'?
The 2019 movie starred Justice Smith as Tim Goodman, son of ace detective Harry. When Harry goes mysteriously missing, Tim turns to Harry's former Pokémon partner, Detective Pikachu for help. The fuzzy little creature is a hilariously wise-cracking, adorable super-sleuth who is a puzzlement even to himself.
Finding that they are uniquely equipped to communicate with one another, Tim and Pikachu join forces on a thrilling adventure to unravel the tangled mystery. Chasing clues together through the neon-lit streets of Ryme City –– a sprawling, modern metropolis where humans and Pokémon live side by side in a hyper-realistic live-action world –– they encounter a diverse cast of Pokémon characters and uncover a shocking plot that could destroy this peaceful co-existence and threaten the whole Pokémon universe.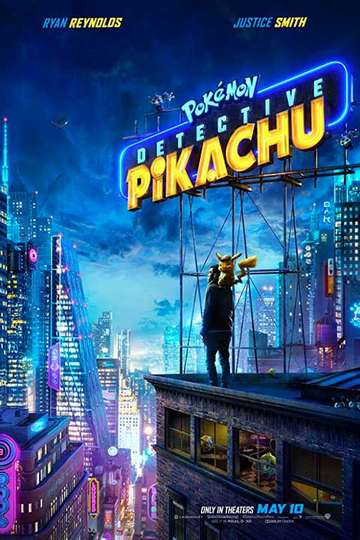 Who is the new director, Jonathan Krisel?
In addition to Portlandia, Krisel's credits include co-creating TV series such as 'Baskets' and 'Tim and Eric Awesome Show, Great Job!'. He's also written for 'Saturday Night Live' and created work for 'Funny or Die Presents…'
On the movie front, he's been an editor and writer on a few projects, including 'Tim and Eric's Billion Dollar Movie' and is reportedly making his directorial debut with 'Sesame Street', which is listed on the IMDb as in post-production, though appears to be in limbo.
That movie chronicles what happens when Big Bird and his Sesame Street friends are mysteriously expelled from their neighborhood, finding themselves in Manhattan. They team up with a plucky history show host Sally Hawthorne (Anne Hathaway) who's on a quest to save her show and prove that Sesame Street actually exists, with obstacles created by the "evil" Mayor, with reasons of his own for keeping Sesame Street hidden from the world.
There's no clarification yet as to when this might shoot –– assuming it hasn't already.
Other Movies Similar to 'Pokemon: Detective Pikachu:'