Kevin Feige on Plans for More Spider-Man, Harrison Ford and More
The MCU's overseer opens up to discuss some of the movies and shows Marvel has in the works, including 'Deadpool 3' and the Fantastic Four…
Though we're sure he'd prefer to keep everything under wraps until he's fully ready to reveal them, Marvel Studios boss Kevin Feige is sometimes called upon to sit down and discuss future plans for movies (and, increasingly, TV series) adapted from Marvel Comics into the sprawling, endlessly evolving chain of entertainment known as the Marvel Cinematic Universe.
The release of a new movie, in this case 'Ant-Man and the Wasp: Quantumania', is one of the occasions where Feige meets the press. And he was typically enthusiastic about this latest outing and his team's future ideas.
Ant-Man and the Wasp: Quantumania's Big Bad: Why Jonathan Majors?
Asked about the reasons for casting Jonathan Majors in the latest 'Ant-Man' adventure (which led to multiple roles across different projects, including last year's 'Loki' Season 1), Feige was clear on the choice of the actor for the new main villain.
Feige says, "For years, we've always had the inkling that Kang would be an amazing follow-up to Thanos. He's got that equal stature in the comics, but he's a completely different villain. Mainly, that's because he's multiple villains. He/s so unique from Thanos, which we really liked. And in the early days of 'Quantumania' [test audiences], Jonathan started to pop in a big way. He's the highest-testing villain we've ever had in any of our friends and families [screenings]. That's really saying something with a movie like this. Even early on without the effects, Jonathan is his own effect. He was working from the start. It's always one of the fun rolls of the dice that we do at Marvel, which is to say: 'Hey, we're going to make multiple movies around this character, and we're going to start before the audience has even had a chance to meet him.' We really go all in on these ideas and this casting. It was a big relief when the season ender of 'Loki' season 1 happened."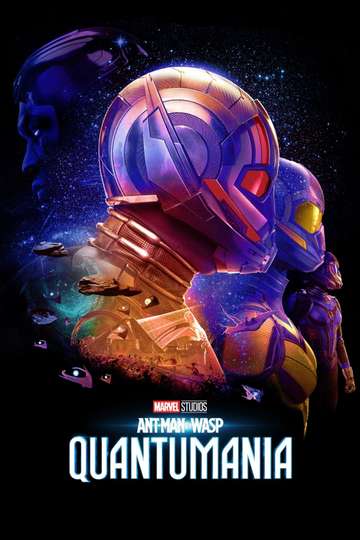 What is Spider-Man's future?
While 'Spider-Man: No Way Home' seemed to wrap up the Tom Holland story, Feige also confirmed that there are more Spider-plans bubbling away at Marvel HQ. It's early days, but here's what he admitted,
 "All I will say is that we have the story. We have big ideas for that, and our writers are just putting pen to paper now."

Related Article: Kevin Feige Teases When We'll See More of Marvel's Phase 5
Deadpool and Wolverine
Feige also talked up Hugh Jackman's surprising return to the role of Wolverine for 'Deadpool 3', announced last year by the movie's star, Ryan Reynolds.
The executive is clear on his joy at having Jackman back, especially given their connected history, since Feige worked on the 'X-Men' movies when 20th Century Fox had the rights.
Comments Feige, "It's amazing. And we've got Hugh Jackman coming back for our first 'Deadpool' film within the MCU. That's our first R-rated film. To have Hugh come back is incredible. For me, personally, that is where I started. I remember sitting behind the camera—well behind the camera—at his audition for the [first 'X-Men'] film. It was his first on-set audition, and he flew up to Toronto to do a read with Anna Paquin. For him, and for me, and I think for all of the fans of Marvel, it's unbelievable what has happened in those 23 years. It's very full circle having him come back in this new 'Deadpool' film."
What makes 'The Marvels' work?
One of Marvel's exciting titles this year is 'The Marvels', the sequel to 2019's 'Captain Marvel', which introduced Brie Larson's powerful character Carol Danvers.
Directed by Nia DaCosta, the new film finds Carol interacting with Kamala Khan (AKA Ms. Marvel, introduced in her own eponymous Disney+ series last year) and Teyonah Parris' Monica Rambeau, the adult version of the character introduced as a child in 'Captain Marvel', but seen as an adult in 'WandaVision' when she also gained super powers.
Feige can't wait for audiences to see the interactions between the three women.
He comments, "That's what the entire movie is about. There are fun cosmic elements to it. Marvel comic fans will recognize elements of the Kree-Skrull war. And it's picking up directly after the end of 'Captain Marvel', not in timeline but in story. We also do that in our upcoming Disney+ series 'Secret Invasion', and those are two very different follow-ups to that movie. Tonally, they couldn't be more different. But there's something immensely powerful about seeing Monica and Kamala and Carol together in a frame. To me, it's only akin to the first 'Avengers' movie and seeing the six of them together in a frame. It's chill-inducing. They're so great together, and they all have different histories with one another."
Where does Harrison Ford fit in to Captain America's future?
Further down the production line is 'Captain America: New World Order', which will bring the new Captain America––AKA Anthony Mackie's Sam Wilson––to theaters following his assuming the mantle properly in 'The Falcon and the Winter Soldier'. Mackie's character will be interacting with a new President of the United States, embodied by an established character with a different face. That would be Thaddeus Ross, formerly played by the late William Hurt and now to be brought to screens by Harrison Ford.
Feige was effusive about the new casting choice…
"We start filming relatively soon. I'm sure anyone you've ever talked with about Harrison Ford says this, but it's unbelievable that we get to meet and talk with him and that he's embracing this role. He's tireless with the amount of work that he does. This is certainly a big part for Thaddeus Ross. He's the president of the United States in the film. And with Harrison, you think about 'Air Force One' and you think about some of his confrontations with the president in 'Clear and Present Danger', There's a dynamic between President Ross and Sam Wilson. They have a history together, but in this film, we'll be seeing the dynamic between Captain America and the president of the United States in a way that is just incredible."
What has become of Blade?
There was also good news for fans of Daywalking half-vampire/half-human her 'Blade', whose own movie hit some creative road bumps last year when original director Bassam Tariq walked away due to creative differences and script issues.
From the sounds of it, 'Blade', starring Mahershala Ali as the main character, is back on track, with Feige offering that it'll start shooting within the next 10 weeks.
And finally, Feige dropped a hint that we might finally learn more about his company's plans for 'Fantastic Four', with the famous characters finally aiming to enter the MCU in 2025 via a movie directed by 'WandaVision's Matt Shakman.
According to Feige, "'Fantastic Four' is the foundation for everything that came after in the comics. There's certainly been versions of it [on screen], but never inhabiting the storytelling of the MCU. And that's something that is really exciting for us. People will start to hear more about that soon. We plan on that being a big pillar of the MCU going forward, just the way they've been in the comics for 50 or 60 years."
For more from Feige, visit Entertainment Weekly's interview.
Other Movies Similar to Marvel's MCU:
Buy Tickets: 'Ant-Man and the Wasp: Quantumania' Movie Showtimes