'Lucy 2': Luc Besson Wrote a Script for Sequel in Active Development
Scarlett Johansson's sci-fi action film "Lucy" made more than $463 million off its $40 million budget, so it's no surprise a sequel is in the works.
Critics and fans were both mixed on the 2014 film, but Variety reports that a follow-up is officially happening with a script from original writer/director Luc Besson.
The update was slipped into a report about Besson's film studio scaling back after record losses, including from "Valerian and the City of a Thousand Planets." That 2017 film's huge budget made its $223.2 million box office take considered a bomb. So now the focus will be on more action thrillers and sci-fi films like "The Fifth Element" and "Taken."
Variety said Besson's next movie won't be the "Lucy" sequel, it will be a different action thriller with a female lead, written by Besson, and budgeted in the $30 million range. That movie is scheduled to start shooting next month. However, the CEO of Besson's EuropaCorp film company, Marc Shmuger, revealed to shareholders that EuropaCorp is actively developing a sequel to "Lucy," adding only that Besson had already written the script.
So that's all we have for now -- a script, active development, and the knowledge that it isn't the next film on Besson's docket. It's not clear if Johansson already has a deal in place to return, or when she's free to film and promote the sequel. That's all going to have to be hashed out in the next year or so, provided plans don't change.
[Via: CinemaBlend]
Want more stuff like this? Like us on Facebook.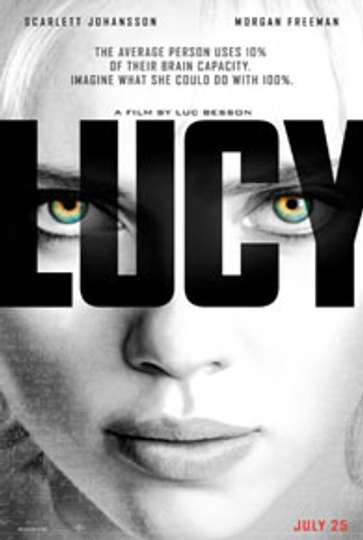 "The average person uses 10% of their brain capacity. Imagine what she could do with 100%."
1 hr 29 min
Jul 25th, 2014
Showtimes & Tickets
A woman, accidentally caught in a dark deal, turns the tables on her captors and transforms into a merciless warrior evolved beyond human logic. Read the Plot