Man Sues Woman for Texting During 'Guardians of the Galaxy Vol. 2' After 'First Date From Hell'
Um, yeah, this probably does qualify as a "first date from hell," on both sides, and not exactly the start of a Star-Lord and Gamora love story.
A 37-year-old man from Austin, Texas has filed a petition in small claims court asking for $17.31 from his 35-year-old date because she texted during their 3D showing of "Guardians of the Galaxy Vol. 2" -- then left the theater and drove off without him, leaving him without a ride home -- and he now wants to be refunded for the movie ticket.
The guy talked to the American-Statesman about it on Tuesday, and when the paper called the woman in question to get her reaction, she was blindsided by the lawsuit. "Oh my god," she told the Statesman. "This is crazy."
Well, from his perspective, she was the crazy one.
He said they met online and went to the movie in early May. "It was kind of a first date from hell," he told the Texas paper, claiming that about 15 minutes into the move, she started texting. "This is like one of my biggest pet peeves." He claims she activated her phone at least 10-20 times in 15 minutes, reading and sending texts. She claims she only texted two or three times, reaching out to a friend who was fighting with her boyfriend. He said he asked her to stop but she refused, and when he told her maybe she could go outside for that, she left the theater and did not return. She also left in her own car, which she had used to drive them both to the theater, leaving him without a ride. #classic
So, yeah, pretty bad date.
He said he texted a few days later to get a refund for the ticket, but she refused to pay. For her part, she said she planned to file a protective order against the guy for contacting her little sister to get the money for the ticket.
Filing these claims probably costs a lot more than the tickets, but now there's a petty principle involved so they have to see it through. This is the true hidden danger of online dating.
[Via: EW]
Want more stuff like this? Like us on Facebook.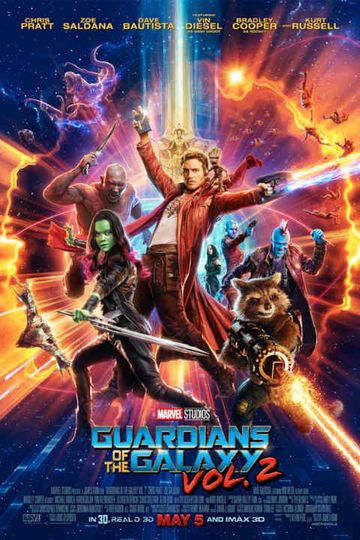 "Obviously."
The Guardians must fight to keep their newfound family together as they unravel the mysteries of Peter Quill's true parentage. Read the Plot