Margot Robbie Skates Past the Haters in First 'I, Tonya' Teaser
We've only gotten a few brief glimpses of Aussie actress Margot Robbie in character as disgraced American figure skater Tonya Harding, but what we've seen so far has been extremely promising. Now, the first teaser trailer for the biopic "I, Tonya" is finally here, and it definitely lives up to the hype.
The short clip features voiceover from Robbie-as-Harding, lamenting the "bullsh*t" double standard of skating fans adoring her one minute, then turning their backs on her the next.
"America -- they want someone to love," Harding says. "But they want someone to hate."
We see that dichotomy clearly in the teaser, which predominantly features footage from Harding's crowning achievement as a skater: Landing a triple axle jump at the 1991 U.S. Figure Skating Championship, the first time a woman successfully completed the skill in competition. But there are cuts to darker moments, too, namely the infamous 1994 attack on rival Nancy Kerrigan, perpetrated by Harding's estranged husband (played by a mustachioed Sebastian Stan), which earned the skater a lifetime ban from the sport. (Harding has maintained that she didn't know about the plot until after it was carried out.)
"I, Tonya" was hailed by critics when it hit the film festival circuit earlier this year, and Robbie and Allison Janney (who plays Tonya's mother, LaVona Golden) are generating serious Oscar buzz. Based on this short tease, we have reason to believe that Robbie especially will definitely earn those accolades.
"I, Tonya" opens in limited release in New York City and Los Angeles on December 8. A wide release date has not been announced yet.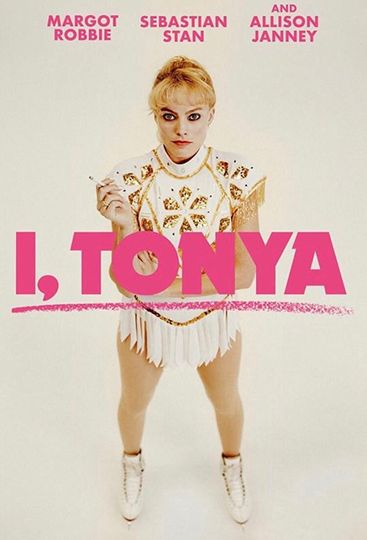 "Fitting in is overrated"
Competitive ice skater Tonya Harding rises amongst the ranks at the U.S. Figure Skating Championships, but her future in the sport is thrown into doubt when her... Read the Plot