Michael Bay Shows Off Cute New 'Transformers' Character, Squeaks
"Transformers: The Last Knight," the fifth movie in the franchise, is just about finished filming for release exactly one year from today, on June 23, 2017. Michael Bay is back to direct, and he just introduced one of the new Autobots from the movie, Squeaks (sometimes spelled "Squeeks").
First, the "Transformers" crew built up to the big reveal, tweeting some shots around the set before revealing the new guy, who kinda looks like a cross between Pixar's WALL-E and Star Wars droid BB-8.
Is Squeaks camera-ready? #transformers

— Michael Bay (@michaelbay) June 22, 2016
Rolling onto set... #transformerspic.twitter.com/pBQQy4zGPb

— #TRANSFORMERS (@transformers) June 22, 2016
.@michaelbay just a few more touch-ups. pic.twitter.com/j0p9l39yaH

— #TRANSFORMERS (@transformers) June 22, 2016
My talented young co-star of Transformers, @isabelamoner and introducing a new character, Squeeks! #Transformerspic.twitter.com/MlIts6zPMa

— Michael Bay (@michaelbay) June 23, 2016

What do you think of the new kids so far? Actress Isabela Moner plays Izabella, described by TheWrap as "a street-smart tomboy who grew up an orphan and was raised in foster care. She counts a small Transformer as her only friend... until she meets Wahlberg's heroic inventor Cade Yeager."
The film brings back Mark Wahlberg and Josh Duhamel, along with Anthony Hopkins, Mitch Pileggi, Jerrod Carmichael, and Laura Haddock.
Wahlberg recently posted a video thanking everyone in Arizona for hosting the movie, and promising great things from the finished product:
Bye Phoenix! pic.twitter.com/Ubx6lFz9qa

— Mark Wahlberg (@mark_wahlberg) June 18, 2016

"The Last Knight," or just "Transformers 5," is currently scheduled for release June 23, 2017.
Want more stuff like this? Like us on Facebook.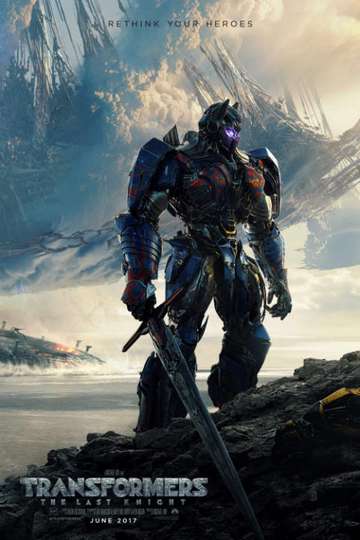 "For one world to live, the other must die."
2 hr 34 min
Jun 21st, 2017
Showtimes & Tickets
Autobots and Decepticons are at war, with humans on the sidelines. Optimus Prime is gone. The key to saving our future lies buried in the secrets of the past, in... Read the Plot