Netflix Sets Martin Scorsese's 'The Irishman' Theatrical, Streaming Premiere Dates
Martin Scorsese's next awards contender, the mafia drama "The Irishman," will run in theaters for nearly a month before debuting on Netflix.
"The Irishman" will open in New York and Los Angeles theaters November 1 and expand to other cities in the U.S. and U.K. in the following weeks.
Then, it will launch on Netflix on November 27, the day before Thanksgiving.
The rollout is similar to what the streamer did with Alfonso Cuarón's Oscar-nominated "Roma" last year.
"The Irishman" will first have its world premiere as the opening night film of the New York Film Festival on September 27.
The movie, which stars Robert De Niro, Al Pacino, and Joe Pesci, is Scorsese's first movie with Netflix and represents one of his most technologically ambitious projects yet.
Based on Charles Brandt's nonfiction book "I Heard You Paint Houses," the film tells the story of Frank Sheeran, who admitted to killing 25 men for the mob, including his friend, the Teamsters boss Jimmy Hoffa.
De Niro plays Sheeran, Pacino is Hoffa, and Pesci portrays Pennsylvania mob boss Russell Bufalino (who allegedly ordered the hit).
The most eyebrow-raising aspect of the film is that it uses advanced CGI to de-age De Niro and Pacino, as they portray their characters over several decades.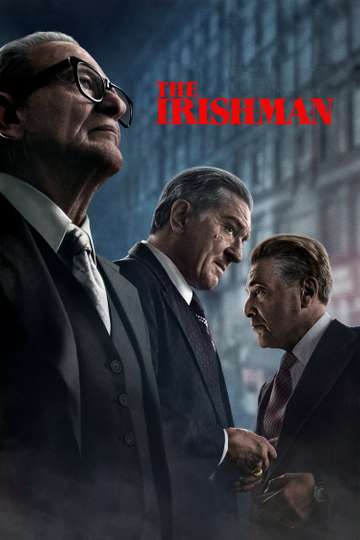 "His story changed history"
3 hr 29 min
Sep 27th, 2019
Pennsylvania, 1956. Frank Sheeran, a war veteran of Irish origin who works as a truck driver, accidentally meets mobster Russell Bufalino. Once Frank becomes his... Read the Plot