Netflix Shares First Photos From Three 2018 Christmas Movies
Did you ask Santa for some royal rom-coms? Hope so, 'cause that's what he's streaming your way.
Netflix is joining the Christmas movie trend Hallmark and Lifetime have been dominating. Entertainment Weekly just shared three new photos promoting three holiday movies coming soon to Netflix:
• "The Holiday Calendar" with Kat Graham - November 2

• "The Princess Switch" with Vanessa Hudgens and Sam Palladio - November 16

• "A Christmas Prince: The Royal Wedding," sequel to "A Christmas Prince" - November 30
Here's more on each film, along with their first look photos.
"The Princess Switch"Netflix, via EW
Vanessa Hudgens previewed this movie with the Instagram photo at top, shared after filming wrapped in June. The rom-com is a modern take on "The Prince and the Pauper," following a duchess and a commoner who swap places after discovering they look exactly alike. Vanessa Hudgens plays Margaret, the Duchess of Montenaro, who magically swaps places with a commoner named Stacy a week before Christmas. Thanks to Santa's helper, Margaret falls for Stacy's co-worker (Sam Palladio), and Stacy finds love with Margaret's fiancé, who is a prince.
"A Christmas Prince: The Royal Wedding"Netflix, via EW
Apparently a lot of people watched "A Christmas Prince," so hopefully they all return for "The Royal Wedding," which picks up a year after Amber (Rose McIver) helped Prince Richard (Ben Lamb) take the crown. Now they are preparing for a Christmas wedding -- "but everything is thrown into the air when Amber questions whether she's ready to play queen, and Richard must deal with a 'political crisis that threatens to tarnish not only the holiday season, but the future of the kingdom.'"
"The Holiday Calendar"Netflix, via EW
"The Vampire Diaries alum Kat Graham plays a photographer who inherits an antique holiday advent calendar that appears to forecast the future. "This Is Us" favorite Ron Cephas Jones co-stars, along with Quincy Brown and Ethan Peck.
You probably already saw Kurt Russell as a cool (and yet also hot?) Santa in the trailer for "The Christmas Chronicles."
That's just what Netflix has coming in the next month. TV networks will be listing their own holiday schedules pretty soon, with marathons of your favorite Christmas movies/shows, along with more new originals.
Want more stuff like this? Like us on Facebook.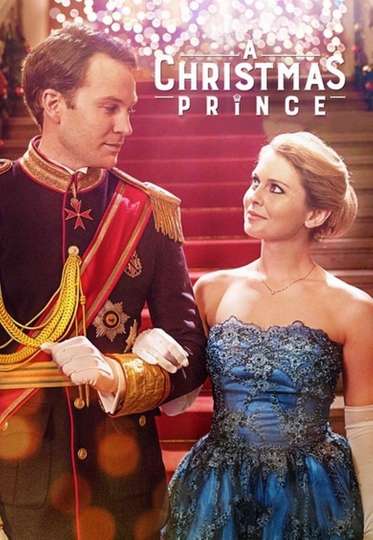 "She's looking for a scoop. He's looking for a queen."
1 hr 32 min
Nov 17th, 2017
When a reporter goes undercover as a nanny to get the inside scoop on a playboy prince, she gets tangled in some royal intrigue and ends up finding love - but will... Read the Plot