New 'Goldfinch' Trailer Reveals More of the Star-Studded Literary Adaptation
"I thought I was going to be broken forever," a teary Nicole Kidman says in a new trailer for "The Goldfinch," the highly anticipated adaptation of Donna Tartt's bestselling and Pulitzer Prize-winning novel.
Grief, loss, and putting the pieces of one's life back together are at the heart of the story, which centers on Theo Decker (Oakes Fegley as a child, Angel Elgort as an adult), who was 13 when his beloved mother was killed in a terrorist bombing at an art museum. In the aftermath, he takes a Dutch painting called "The Goldfinch" that was his mother's favorite.
As he struggles with grief, he's taken in by the wealthy socialite Mrs. Barbour (Nicole Kidman) and finds a friend and mentor in an antique shop owner (Jeffrey Wright).
The tragedy changes the course of his life, with Theo descending into a life of misadventures, failed romances, addiction, and crime.
Director John Crowley ("Brooklyn") weaves two time periods together — Theo's childhood and adulthood — rather than tell the story in a linear way, as the novel does.
With such high-profile, award-winning source material, as well as a star-studded cast, "The Goldfinch" should be a major player this awards season. It will premiere at the 2019 Toronto International Film Festival. 
The movie also stars Luke Wilson, Sarah Paulson, Denis O'Hare, and Finn Wolfhard.
"The Goldfinch" opens in theaters September 13.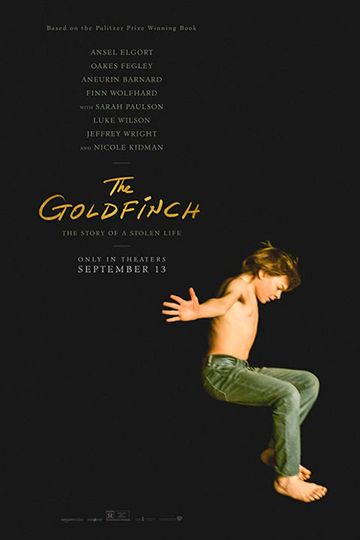 "The story of a stolen life"
2 hr 29 min
Sep 13th, 2019
A boy in New York is taken in by a wealthy family after his mother is killed in a bombing at the Metropolitan Museum of Art. In a rush of panic, he steals 'The Goldfinch',... Read the Plot