'Ghostbusters: Afterlife' Actor Ernie Hudson Talks New 'Quantum Leap'
Moviefone speaks with Ernie Hudson about 'Quantum Leap.' "This is not a Reboot. This is really a continuation. It's connected," the actor explained.
Premiering September 19th on NBC is 'Quantum Leap,' which is a continuation of the classic 1980's series.
Thirty years after the disappearance of Dr. Sam Beckett (Scott Bakula), the series stars Raymond Lee as Dr. Ben Song, the lead physicist on the new Quantum Leap project.
When Song becomes lost in the past just like Beckett, his present day team must figure out a way to finally bring him home, including girlfriend Addison Augustine (Caitlin Bassett) and the head of the Quantum Leap project, Herbert "Magic" Williams (Ernie Hudson), who has ties to the original program.
Actor Ernie Hudson has appeared in dozens of popular film and television projects including 'The Crow,' 'Congo,' 'Miss Congeniality,' and HBO's groundbreaking series 'Oz.'
But he is probably best known for his role as Winston Zeddmore in 'Ghostbusters,' Ghostbusters II,' and most recently 'Ghostbusters: Afterlife.'
Moviefone recently had the pleasure of speaking with Ernie Hudson about his work on 'Quantum Leap.'
The actor discussed the new series, its ties to the original, how it's different, his character, working with the cast, and the future of the show, as well as reuniting with Bill Murray and Dan Aykroyd for 'Ghostbusters: Afterlife,' possibly returning for the next installment of the franchise, and his memories of the late great Ivan Reitman.
You can read the full interview below or click on the video player above to watch a video expert from the interview.
Moviefone: To begin with, were you a fan of the original series, and what was your reaction when you were approached for this new version of 'Quantum Leap?'
Ernie Hudson: I was a fan, even though I'm not really avid, I wasn't an avid fan. I didn't watch it every week, but I did watch it from time to time. I was a single dad during that time, and my two older boys, we would watch it and it was a great show where we could talk about the theme and what had happened in that particular leap. But I certainly was a big fan of Scott Bakula. I just thought he had such a charm and presence about him.
Then when I heard about this show, and when they asked me to do this, I was like, "Oh, it was a fun show." But my kids, my two older boys, they were really excited about it. They said, "Dad, this is 'Quantum Leap!'" So, I'm very happy to be a part of it.
MF: How would you describe your character, Herbert "Magic" Williams, and can you talk about how he is connected to the original series?
EH: I'm always a little bit unsure exactly how much to share. But Magic is someone who I'll say was impacted in the original series and that leap has troubled him. He's a military man and as he moved up in the Navy, he became an admiral. He has just been puzzled by what happened, and so he finds out about this secret project and really does everything he can to get it back up and running. Primarily because he feels his life was altered and Sam is still out there, and it's very important for him to try to bring him home.
So he runs the program. He's responsible for the program being up again, and of course, nothing runs quite smoothly. Just when things seem to be working very well, my lead scientist, Dr. Ben Song, decides to leap without permission and of course just throws everything off. Magic has the answer to the Pentagon. He has to answer to all the investors, all the people who are invested in this thing, and it's a bit out of control right now for him.
Then it gets complicated because in his mind, the military isn't the only ones who are interested in this kind of project and something else is going on, even though we don't know at this point what and how all that is, but we're working very hard to resolve it. So, there's a couple of leapers and a couple of things going on, whether it's a private enterprise or another government, but there's a lot more going on that he suspected going into it.
MF: As the season goes on, will we explore Magic's connections to Sam and the original series more?
EH: That's the fun part of what I do on the show because in addition to trying to hold things down, I'm keeping the scientists working to hold the Quantum Leap, including Ziggy the machine that allows all this to happen, the computer. Now each episode Dr. Ben Song, played by Raymond Lee, he leaps into a different life, a different adventure. That's what the show primarily is about. The original show, that was pretty much all it was about, but now we have the present day stuff of trying to hold this together and figure it out.
So there's a lot of unsolved mysteries. In addition to my personal life and all that goes with it, but primarily it's about, I think relationships, empathy, walking in someone else's shoes, the result of choices and that other choices can change the world.
MF: As you mentioned, the series is also different from the original because we see the team in present day working to get Ben back. Can you talk about that change to the structure of the franchise?
EH: We're making obviously every effort we can to make this happen. I'd say he's the lead scientist on it. But also I think one of the wonderful things for me is when we go back to a period like the 60's, or the 40's, now in this new iteration, we don't have to leap within his lifespan, we can go further back. We get a chance to really take a look at things as they were at the time.
Normally, we look back and we like to put our own judgements on, "If I were living then, I would've done this, and they should have done that." But it was a very different time. We get a chance to see that without our own judgements about right now. So to me, I find that really very interesting because things have changed in ways that it's hard to even fathom until you really take a moment to look at it.
Moviefone: Can you talk about working with Raymond Lee and the rest of the cast?
EH: Raymond, of course he's been around. He's a wonderful actor. But I was really excited to be on the show. It's hard to find the words to say this, but because of the charm that Scott Bakula has, I didn't know who could replace it because a lot of the show was that. But when I met Raymond and saw him work, that's when I really felt like, "Okay, this will work." But Raymond Lee brings some of his own unique presence.
When I think of Raymond, I'm just really proud of him and the work that he's doing on the show. But also Caitlin Bassett and Mason Alexander Park, it's a great cast. It's newer people, and I've been around for a long time, so they were all in the beginning, new to me. But the work is amazing and I'm just honored to get a chance to play with them.
MF: How much do you know about the season as a whole and the writers' plans for the future of the series? Is it possible that Ben will return before season's end, or will that take place over time like the original show?
EH: I don't know a whole lot. I mean, in some ways that's a good thing because playing a character who's trying to figure it out and he's confused, I'm just as confused as the character. So, it's one of those things when I get the new script and I'm like, "Okay, so what happens? How did that end?" So, I'm right there with the audience and I know that we will figure it out, but how will we figure it out? Nobody is giving me any advanced warnings.
In a lot of ways I like that because I have to trust that it'll all fall in place. But it's a great writing team, show runners, and the executive producers are all great. So, I have total confidence, but I am as confused as anyone else.
MF: The first episode was dedicated to the late Dean Stockwell, and the episode includes mentions of Sam, Al, and Ziggy. Can you talk about the importance of embracing the history of the franchise, while still creating a new story and characters for this series?
EH: I think it's really important. This is not a Reboot. This is not taking something and then trying to do it better or whatever. This is really a continuation. This is 30 years later in the future based on where we are and who we are. But it's connected. I think it takes the basics of that, but we also bring in a modern day new element. Things that we know now we didn't know then. Certainly technology, so all that is just moving the whole project forward.
For those fans who love the original, I think we've been really true to that. But also I think we're in a different place. I think for a lot of the new fans, you don't have to have watched the original show. But this is moving the whole thing forward. Donald P. Bellisario and Deborah Pratt who created and produced the original show, their executive producers on this.
So, I know they're making sure it's also tied into what we had, but not being limited by that. So, I've had some experiences, and I never like when they try to reboot. We're not redoing something totally different, but doing our own unique thing, making our own impression, and really honoring what is there and what's been established.
MF: What is it about the original series and the concept of 'Quantum Leap' that has become so beloved over the years and really is now part of American pop culture?
EH: I think it's the idea. We talk a lot about "If you walk a mile in someone else's shoes." There's a part of the human experience that wants to believe it knows. So, we make these quick judgements about people. We make these quick judgements about situations. If I were that person, I would've done this.
What I think the show does is, we actually are in someone else's world, their life, their relationships, and we see the complications of that from a perspective that you can never see. I think now with so many things being divided, we like to think we know what's going on, but I look at things sometimes. Had I been raised that way, had I been married to a bad person? It would've been different, the consequences, the choices, or that there are different consequences than what I personally would face.
MF: Fans were really excited to see you return to your Winston Zeddmore character in 'Ghostbusters: Afterlife.' What was it like for you to put the uniform and the proton pack back on and work with Bill Murray and Dan Aykroyd again?
EH: Well, we had talked about a new 'Ghostbusters' for 25 years. I had just given up. I thought, "Okay, it's not going to happen. We did the video game, but we'll never do the movie." Then Paul Feig came in with 'Ghostbusters: Answer the Call.' I love Paul, I really liked the movie a lot and definitely have a lot of love for the ladies who starred in it. But it was a Reboot. I don't like reboots, as we talked about earlier. But when Jason Reitman finally called and said they were moving forward with a 'Ghostbusters' that is an extension of the originals, that was really exciting.
But I still had that little like, "Is this really happening?" It wasn't until I got on the set and I had my jumpsuit on, and I saw Bill and Danny all geared up with their backpacks. I thought, "Wow, this is it. It's actually happening." It was very moving for me. I didn't tear up, but I came close to. It just brought back so much.
This movie is such an important part of my life. It had such a huge impact with the fan base for so many years that we were now doing this movie that I felt they have wanted for such a long time. So, seeing Sigourney Weaver and Annie Potts, and it was a wonderful little script. There was some things I felt with Winston that Jason Reitman addressed in the film for me.
Then I just heard a couple days ago that Sony is looking at the new script. So, I know there's a lot of plans for future iterations, and it's turned into a really fun, exciting part of my career and in my life. I'm so thankful to be a part of that.
MF: So, we haven't seen the end of Winston Zeddmore on the big screen? We could see him again in a future 'Ghostbusters' movie?
EH: I think so. I think he's definitely tied into the whole 'Ghostbusters' world. He's a businessman now who has this international corporation, but I'll always be a Ghostbuster. So, I think as long as there are 'Ghostbusters' movies, and Winston can put on the backpack and the jumpsuit still fits, we'll see Winston involved. We are in Hollywood, but I certainly would love to be a part of, and we'll see how it unfolds.
MF: Finally, what was it like for you working with Jason Reitman on 'Afterlife,' having made the first two 'Ghostbusters' movies with his father, and do you have a memory of working with the late Ivan Reitman?
EH: We did the (original 'Ghostbusters') movie, and there were a lot of changes, especially in the very beginning. But over the years, we've really developed a friendship. I think we both grew and changed. Ivan early on wasn't very touchy-feely but we had a chance to really connect. I just have so much love and respect for him, and I realized the impact that he had on my life with this movie. I also did another movie with him called
'Spacehunter: Adventures in the Forbidden Zone.'
Jason, who was six-years-old when we did the original movie was always hanging around on the set. He was in the second movie, and grew up to be such a talented filmmaker. When I heard that he was taking over the helm, I was like, "Okay, we're good." I was really excited.
With Ivan, when I first met him, he had done so many amazing movies and I had so much respect for him. So, you want to work and bring your best because he demands that. But with Jason, I can't imagine anybody who doesn't love Jason. You know what I mean? So, you bring your best because you really wanted to succeed and he feels like family
There's some relationships in this business that you really value and you hold onto to. Ivan was one of them. There are people who you can really connect to and say, "Okay, this person really had an impact in shaping, not only my career, but who I am as a person." Ivan is one of those people.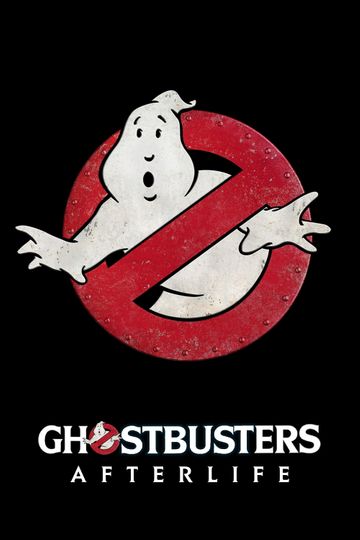 "Discover the past. Protect the future."