Renee Zellweger Transforms into Judy Garland in First Look at Biopic
The tumultuous final years of actress Judy Garland's life are the subject of a new biopic, "Judy," and now, fans have their first look at Renee Zellweger playing the titular star.
"Judy" begins in 1968, when Garland arrived in London to play a series of sold-out shows to adoring fans. But it also chronicles the behind the scenes drama that marred the end of her too-short life, including clashes with her management and a complicated relationship with fame.
In the first image shared by international distributor Pathé, we see Zellweger seamlessly transform into the iconic entertainer, complete with Garland's signature brunette updo. The resemblance is striking, especially when compared side by side with a real picture of Garland from that time. It looks like Oscar winner Zellweger is certainly the perfect visual match for the late superstar; it's unclear yet if she will be doing her own singing, or if Garland's voice will be used for the film's soundtrack.
Renée Zellweger is playing Judy Garland in a new movie about the icon's final concerts in London — get ready for the Renéessance!!! pic.twitter.com/EqmbCpnTRm

— Jarett Wieselman (@JarettSays) March 19, 2018
Here's the official synopsis for "Judy," per The Hollywood Reporter:
Judy will chronicle Garland's arrival in swinging 1968 London to perform in a series of sellout shows. It has been 30 years since "the world's greatest entertainer" shot to global fame in 'The Wizard of Oz' and as she prepares for the concerts, she battles with management, charms musicians and reminisces with friends and adoring fans, while also embarking on a courtship with Mickey Dean, her soon-to-be fifth husband. Yet Garland is also fragile, and having spent 45 of her 47 years working, she is haunted by memories of a childhood lost to Hollywood and a desire to be back home with her kids. Will she have the strength to go on?

Featuring some of her best-known songs, including the timeless classic "Over the Rainbow," 'Judy' celebrates the voice, the capacity for love and the sheer pizzazz of "the world's greatest entertainer".
Principal photography on the film began Monday in London. No word yet on when "Judy" is set for release, though it's expected in theaters sometime in 2018.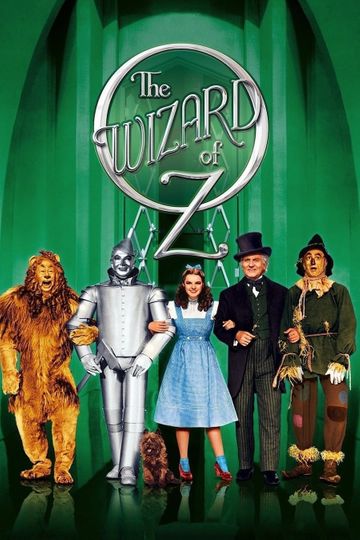 "We're off to see the Wizard, the wonderful Wizard of Oz!"
1 hr 42 min
Aug 25th, 1939
Young Dorothy finds herself in a magical world where she makes friends with a lion, a scarecrow and a tin man as they make their way along the yellow brick road... Read the Plot