Robert Downey Jr. Will Make a Ridiculous Amount of Money From 'Avengers: Endgame'
As "Avengers: Endgame" continues to dominate the box office, one of its stars is racking up an insane amount of money, too.
According to a breakdown from The Hollywood Reporter (which contains some SPOILERS from "Endgame," so click the link at your own risk), Robert Downey Jr. is poised for a monster payday once all the "Endgame" receipts are tallied. The actor -- who helped launch the MCU when he debuted as the titular hero in 2008's "Iron Man," and has served as one of its most famous faces since -- has long had "a unique financial arrangement" with Marvel Studios, THR reports, that allows him to receive a cut of any of his MCU films' backend proceeds.
Sources who spoke to THR estimate that Downey raked in at least $75 million from "Avengers: Infinity War," which went on to make $2.048 billion at the worldwide box office. With "Endgame" breaking records left and right and climbing the all-time international and worldwide charts, it stands to reason that that flick will surpass "Infinity War"'s total, and Downey will walk away with an even more staggering paycheck.
Apparently, it's that very box office success (and Downey's increasingly-large cut of it) that has made such a lucrative backend deal an anomaly among RDJ's fellow MCU actors. THR reports that Marvel previously allowed its stars to start taking backend proceeds after its films made $500 million; that threshold later became $700 million, and is currently set at $1.5 billion. (Marvel and its actors' reps declined to comment on those figures to THR.)
It's not yet clear just how much "Endgame" will make, but it's certainly expected to top that latter figure -- sooner rather than later. Time for the MCU stars to get bigger wallets for all their extra cash.
[via: The Hollywood Reporter]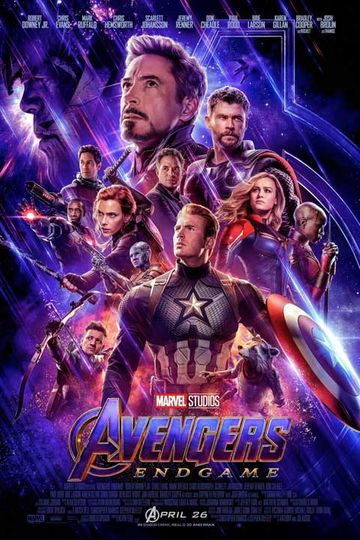 "Avenge the fallen."
After the devastating events of Avengers: Infinity War, the universe is in ruins due to the efforts of the Mad Titan, Thanos. With the help of remaining allies,... Read the Plot