'The Conjuring 3' Finds Director, and It's Not James Wan
The Conjuring Universe scared away James Wan! Not really, though. He is out as director after "The Conjuring" and "The Conjuring 2." However, he's still on board as a producer and "godfather" of the third film.
The Hollywood Reporter revealed that Michael Chaves will direct "The Conjuring 3." Patrick Wilson and Vera Farmiga will return as paranormal investigators Ed and Lorraine Warren.
Chaves got his start when Wan and company discovered Chaves' award-winning short "The Maiden." That led him to his directorial debut, "The Curse of La Llorona," which will be released in theaters April 19, 2019.
Wan shared a statement with THR on Chaves joining The Conjuring Universe:
"While working closely with Chaves on 'The Curse of La Llorona,' I got to know him as a filmmaker. Chaves' ability to bring emotion to a story, and his understanding of mood and scares, make him a perfect fit to direct the next Conjuring film. [...] I'm excited to be back as producer and continue with Vera and Patrick on the next supernatural adventure of the Warrens."
Here's a statement from Chaves:
"I am a huge fan of the Conjuring films. The movies are the rare combination that delivers both tremendous heart and awesome scares. It is both a total thrill and absolute honor to be working with James and the gang at New Line again."
Producer Peter Safran recently told CinemaBlend that progress on "The Conjuring 3" was "actually coming along great. David Lindsay Johnson is working on the screenplay, and I feel pretty confident they will have that one up and running next year."
We were warned in June 2017 that "The Conjuring 3" would be happening ... but most likely without James Wan as director. Wan is currently putting the finishing touches on DC's "Aquaman," which hits theaters in December. He's also busy producing several films, including The Conjuring Universe's "Annabelle 3," which will open July 3, 2019.
"The Conjuring 3" doesn't have an official release date, but it could be coming in September 2020.
Want more stuff like this? Like us on Facebook.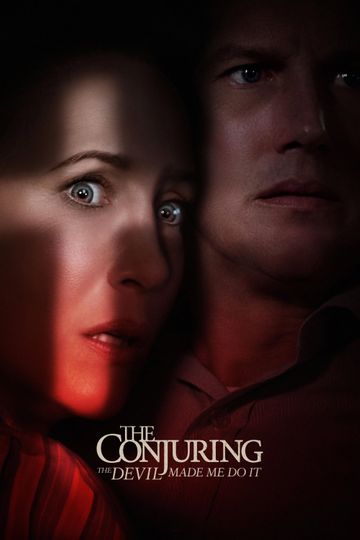 "The demonic case that shocked America."
Paranormal investigators Ed and Lorraine Warren encounter what would become one of the most sensational cases from their files. The fight for the soul of a young... Read the Plot