'The Lion King' Posters Show off Simba and the Animal Gang
The animal gang's all here -- Disney has released new character posters for "The Lion King."
The new version of the classic '90s animated film is due out in 50 days, as the movie's Twitter account reminded fans on Thursday. In celebration, Disney unveiled the 11 posters. It's like the Mouse House is holding up its characters for all the kingdom to see, just like Rafiki and a new cub.
Simba and Nala have two individual posters each, giving fans the chance to see them as both adult lions and cubs. There are also individual posters for Pumbaa, Timon, Rafiki, Mufasa, Scar, Sarabi, and Zazu. Each poster also highlights the actor who stars as the particular animal character. The star-studded cast includes Donald Glover, Beyoncé Knowles-Carter, Seth Rogen, James Earl Jones, and more.
First up, the adult versions of Simba (Glover) and Nala (Knowles-Carter) as well as Pumbaa (Rogen), and Timon (Billy Eichner).
50 days. #TheLionKingpic.twitter.com/zEpkfKJNdC

— The Lion King (@disneylionking) May 30, 2019
Next, there are the posters for Mufasa (Jones), Scar (Chiwetel Ejiofor), Sarabi (Alfre Woodard), and Zazu (John Oliver).
— The Lion King (@disneylionking) May 30, 2019
And finally, here are Rafiki (John Kani) and the cub versions of Simba (JD McCrary) and Nala (Shahadi Wright Joseph).
— The Lion King (@disneylionking) May 30, 2019
We're ready for this next stage in the circle of life.
"The Lion King" hits theaters on July 19.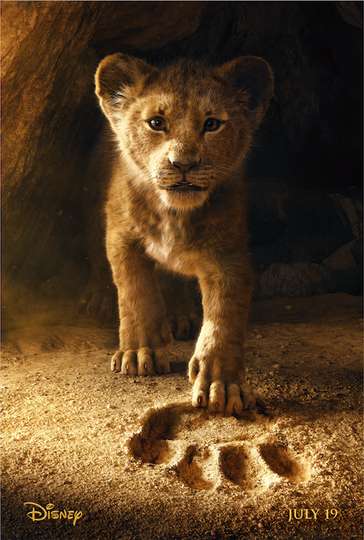 "The King has Returned."
1 hr 58 min
Jul 19th, 2019
Showtimes & Tickets
Simba idolizes his father, King Mufasa, and takes to heart his own royal destiny. But not everyone in the kingdom celebrates the new cub's arrival. Scar, Mufasa's... Read the Plot