D23 Expo 2022: Disney Studios Presentation
'Snow White's Gal Gadot, 'Little Mermaid's Halle Bailey, and Oscar winner Ariana DeBose were just some of the stars appearing on Day 1 of D23 Expo.
Walt Disney Studios kicked off the first day of D23 Expo 2022 in style today with tons of advance looks at what the House of Mouse has in store for fans in the coming days, months, and years. You can watch Moviefone's exclusive backstage interviews by clicking on the video player above.
The first D23 Expo in three years began with the president of Walt Disney Studios Motion Picture Production, Sean Bailey, revealing the first-ever footage from 'Hocus Pocus 2'.
Bailey was joined by the wacky Sanderson Sisters themselves – stars Bette Midler, Sarah Jessica Parker, and Kathy Najimy – who appeared via video to show how their characters are back for the first time since 1993 for more soul-stealing Halloween action.
Battling them this time around are aspiring witch Becca (Whitney Peak) and magic shop owner Gilbert (Sam Richardson).
But the audience's biggest applause went to the original film's Billy Butcherson ('The Shape of Water's Doug Jones) upon his return from the grave. 'Hocus Pocus 2' hits Disney+ on September 30th. The trailer is in the video player above.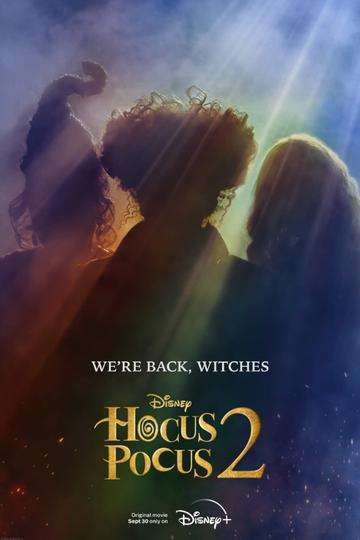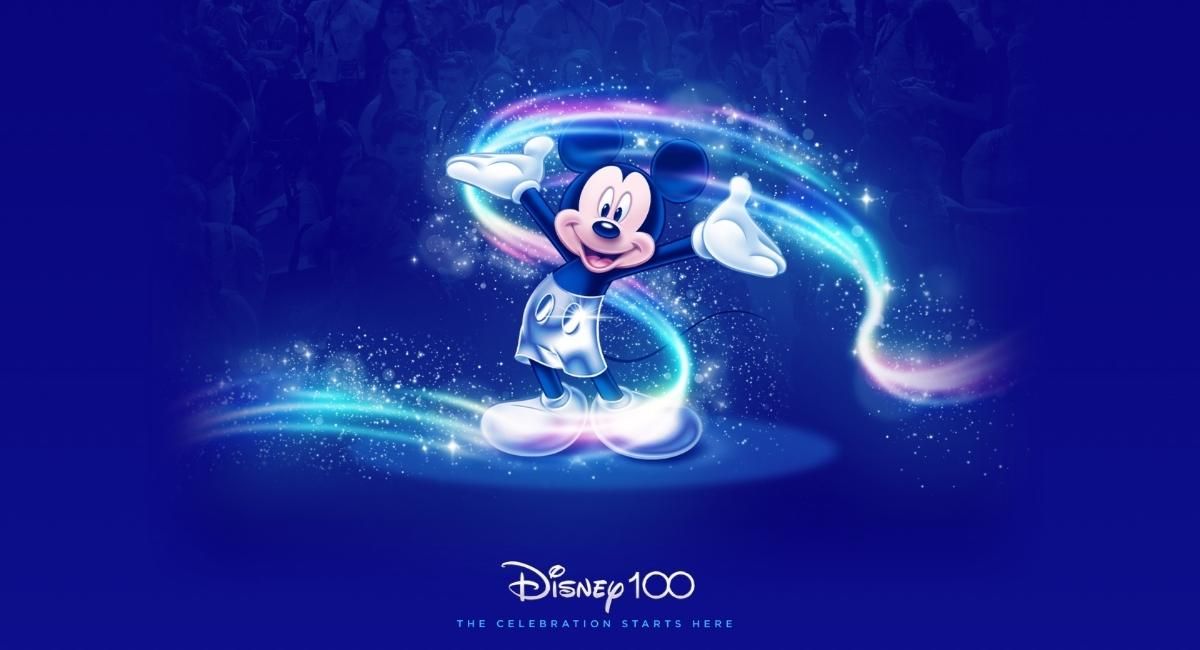 Next up on the panel was another eagerly anticipated sequel, 'Disenchanted'. Returning stars Amy Adams, Patrick Dempsey, Idina Menzel, and James Marsden took the stage, alongside Maya Rudolph, the film's new villain. 'Disenchanted' finds Adams' Giselle and hubby Dempsey moving to the suburbs with their infant and teenage children.
"I was a huge fan of the original," said Rudolph. "I can't believe I got to be part of this... It's not easy being mean to Amy Adams." The new teaser trailer for the sequel is in the video player above.
As far as live-action remakes of Disney animated classics go, 'Peter Pan & Wendy' was the first on deck today: with star Jude Law (Captain Hook) flanked by newcomers Alexander Molony (Peter Pan), Ever Gabo Anderson (Wendy), and Alyssa Wapanatâhk (Tiger Lily).
Expect more empowered female characters this time around, including at least one Lost Girl among Peter's Lost Boys.
"Disney has worked very hard to give her more depth and a lot more character," said Anderson of Wendy. "She and Peter are equals in this film."
Law added that Hook and Pan's prior relationship is also fleshed out. "We got to mine their back story a little bit more. You get to understand their past," he said, hinting that the two were once friends.
Another reworking of a Disney classic comes with March 10th's 'Haunted Mansion', directed by 'Dear White People' creator Justin Simien. Today's first look showcased stars Rosario Dawson and LaKeith Stanfield exploring the titular house with a priest played by Owen Wilson and a historian played by Danny DeVito.
"I got to make sure all the little details, all the Easter eggs are there. Because I'm a nerd," confessed Simien. He then joined another of the film's stars – scream queen Jamie Lee Curtis – in a Doom Buggy rolling across the D23 Expo stage.
Few Disney films are so beloved as 1994's 'The Lion King'. And fans will get more of the film's animal kingdom in the 2024 prequel 'Mufasa: The Lion King'.
Director Barry Jenkins appeared to explain how "Mufasa is the origin story of one of the greatest kings of the Pride Land... It's the real story of how Mufasa found his place in the circle of life. What you learn is that Mufasa is great because of the family and the friends he has with him."
Of course Disney Studios wouldn't exist without its very first animated classic, 1937's 'Snow White'.
Director Marc Webb is tackling the live-action 2024 remake, featuring Gal Gadot as the Wicked Queen and Rachel Zegler as its eponymous heroine. The two were touched by the warm response they received as they presented a first look at their characters.
"Just your reaction means the world to us," said Gadot.
A visibly moved Zegler explained that, "Snow White is the girl you remember, but she's definitely made for the modern age," stating the film redefines what it means to be the fairest of them all.
While 'Snow White' is Disney's first animated feature, 1989's 'The Little Mermaid' is responsible for the studio's renaissance. As well as its renewed dedication to musicals, as Rob Marshall, director of May 2023's live-action adaptation, reminded fans today.
"It was very important for us to honor the original. We went to Alan Menken, who was divine to work with, and also our dear friend Lin-Manuel Miranda. They had never worked together before... There are four new songs. We still retain the beauty of the original score, written by the late great Howard Ashman as well."
Fans were treated to the film's entire "Part of Your World" number, featuring a note-perfect Halle Bailey, who appeared on stage with Marshall.
"Three days of filming 'Part of Your World,'" said Bailey, "that was the most beautiful experience of my life. Just getting to sing a song I've loved since I was a child was so exciting."
"The camera loves you," Marshall told Bailey. "But it's more than that. [It] loves what's inside. [It] loves what you bring."
The two then unveiled a teaser that recalled 'Finding Nemo' in the color and detail of its underwater world. You can find a teaser version of the clip in the video player at the top of the page.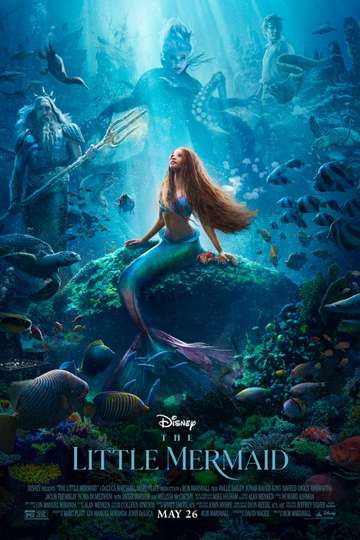 It was then time for Pixar Animation Studios' turn in the spotlight, with chief creative officer Pete Docter introducing next summer's 'Elemental'.
Director Peter Sohn spoke of how the film's Element City was inspired by the culturally mixed New York of his childhood. Footage shown depicted the star-crossed romance of its fire-based heroine Ember (Leah Lewis) and her watery boyfriend Wade (Mamoudou Athie).
Pixar also unveiled its first original long-form series in the form of 'Win or Lose', each episode of which follows the perspective of a different character connected to a co-ed softball team, the Pickles.
With this year's 'Lightyear', Pixar returned to the science fiction of 'Wall-E'. Expect more in this vein soon, starting with 'Elio'.
Announced today at D23 with star America Ferrera on stage, the film's title character is an 11-year-old boy who doesn't feel like he fits in his world. His mom (Ferrera) runs a top-secret military project, which inadvertently results in Elio making first contact with alien life and becoming our planet's ambassador to the rest of the universe. It's due out in spring 2024.
Last but by no means least on the Pixar slate – 'Inside Out' star Amy Poehler made a surprise appearance alongside Docter to announce 'Inside Out 2'.
"Joy and the emotions are back for an all new adventure inside Riley's head," said a fittingly ebullient Poehler. "Only this time she's a teenager!"
New emotions will also appear in the film, as Kelsey Mann takes over the directing chores from Docter, with Meg LeFauve returning to write the summer 2024 release.
To cap off the panel, Disney Animation's chief creative officer (and Oscar-winning 'Frozen' director) Jennifer Lee greeted the D23 Expo audience to show what's in store for the studio's 100th anniversary next year.
But first, Disney's fan-favorite 2016 'Zootopia' will get a spin-off series this November on Disney+. And attendees got an advance look at the aptly titled 'Zootopia+', consisting of six short 'Zootopia'-style spoofs of everything from 'The Real Housewives of Beverly Hills' to 'The Godfather Part II'.
Perhaps Disney's most unique offering at the Expo was 'Iwaju'. Coming this year to Disney+, it finds the animation studio partnering for the first time in its long history with an overseas animation studio – Africa's Kugali. Its three founders appeared today, describing their Afrofuturism fable and its characters as a love letter to their hometown of Lagos, Nigeria.
More sci-fi arrived with a new look at 'Strange World', described by Lee as "a film about family, legacy, and what we leave behind for the generations that follow." Director Don Hall explained how the film chronicles three generations coming together on an alien planet in order to save their world.
Stars Jake Gyllenhaal, Dennis Quaid, and Lucy Liu introduced a rip-snorting clip of an exciting chase through 'Strange World's creature-packed planet.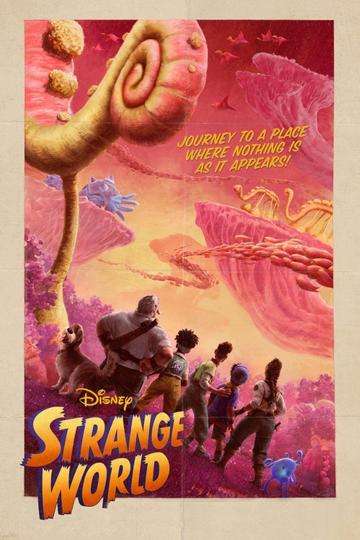 "Journey to a place where nothing is as it appears!"
1 hr 42 min
Nov 15th, 2022
Showtimes & Tickets
The Disney Animation segment, and indeed entire panel, concluded with the revelation of the studio's 100th anniversary feature film – 'Wish'. The tale of the star upon which so many Disney characters have wished throughout the past century, 'Wish' is co-directed by the attending team of Chris Buck and Fawn Veerasunthorn.
Buck, who co-wrote the film with Lee, explained how 'Wish' explores a kingdom of wishes, in which wishes can literally come true. Offering a lush, animated watercolor style coupled with CG animation, it stars newly minted Oscar winner Ariana DeBose as 17-year-old Asha, who pleas to the heavens for help, and gets an actual star from the sky, named Star, who communicates through pantomime.
Disney "good luck charm," actor Alan Tudyk appeared with footage of his character, a goat named Valentino who wishes to communicate with people. Finally, DeBose saw fans off with a sizzling live performance of "More for Us," one of the film's songs by Grammy winner Julia Michaels.