Tom Cruise Lays Down the Law in 'Jack Reacher: Never Go Back' Trailer
"Two things are gonna happen in the next 90 seconds..." That's the start of a classic Cruise Control scene in the new "Jack Reacher: Never Go Back" trailer, showing Tom Cruise's title character feeling no need for speed, even when handcuffed, as he calmly tells local law enforcement how it is.
This first look at the "Jack Reacher" sequel comes via Entertainment Tonight, with co-star Cobie Smulders giving behind-the-scenes details about the plot.
Cruise's Reacher is a "drifter and former Army officer," with Smulders playing Major Susan Turner, who took Reacher's place as commander of the military police. But when Turner is arrested for "espionage," Reacher believes she was set up, and heads out to help.
"He's alone and he's sort of in his element, and then he couples up with me and all hell breaks loose," Smulders says with a smile. "We're on the run for this entire movie. We're not spies. You really have to use your brains, you can't rely on any tools."
Watch the trailer:

UPDATE: Here's the full first trailer, with more footage and without Entertainment Tonight or Cobie Smulders commentary:

People recently shared first look photos from the movie, and director Edward Zwick told the magazine that both Cruise, 53, and Smulders, 34, did their own stunts. "I've never seen anybody more prepared both physically and mentally than Tom," Zwick said. "He's tireless and unbelievably focused."
"Jack Reacher: Never Go Back" is scheduled for release October 21.
Want more stuff like this? Like us on Facebook.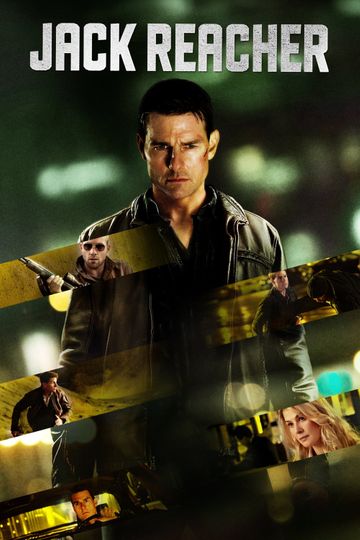 "The Law Has Limits. He Does Not."
2 hr 10 min
Dec 21st, 2012
When a gunman takes five lives with six shots, all evidence points to the suspect in custody. On interrogation, the suspect offers up a single note: "Get Jack Reacher!"... Read the Plot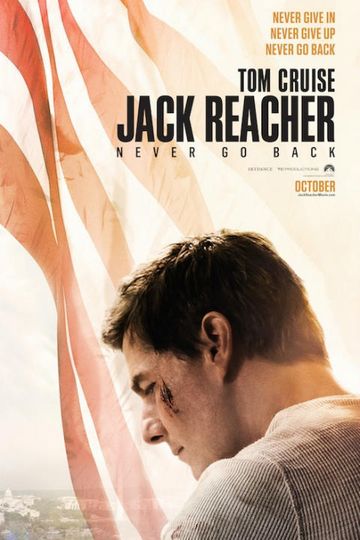 "Justice is Coming."
1 hr 58 min
Oct 21st, 2016
When Major Susan Turner is arrested for treason, ex-investigator Jack Reacher undertakes the challenging task to prove her innocence and ends up exposing a shocking... Read the Plot