New 'Tyler Perry's A Madea Family Family Funeral' Trailer Teases 'Messed up' Event
Get ready for more Madea family fun during an unlikely occasion.
Lionsgate Movies has released a new trailer for "Tyler Perry's A Madea Family Funeral," and things get "messed up." The preview shows the family coming together and seeing their reunion go off the rails when they have to plan a funeral. As usual, all kinds of hilarity ensue.
As the film synopsis puts it, "A joyous family reunion turns into a hilarious nightmare as Madea (Tyler Perry) and the crew travel to backwoods Georgia and unexpectedly plan a funeral, which threatens to reveal sordid family secrets."
Watch below.
The real tragedy for fans is that the upcoming comedy will be the last in the Madea series. Perry announced his plans to retire the character in October during a Sirius XM interview.
"I just don't want to be her age playing her," he said at the time.
"Tyler Perry's A Madea Family Funeral" hits theaters March 1.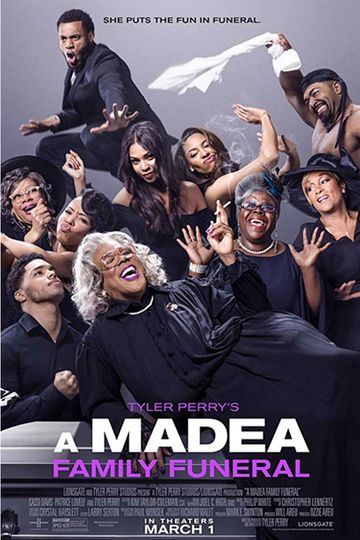 "She puts the fun in funeral."
A joyous family reunion becomes a hilarious nightmare as Madea and the crew travel to backwoods Georgia, where they find themselves unexpectedly planning a funeral... Read the Plot