'Vox Lux' Trailer Turns Natalie Portman From School Shooting Victim Into Pop Star
A star is born, but struggles to stay alive in the trailer for "Pop Lux."
The first half of the movie follows young Celeste (Raffey Cassidy), who survives a horrific school shooting. After singing at the memorial service, she becomes an overnight sensation with the help of her manager (Jude Law).
The second half of the movie, Celeste (Natalie Portman) is now a pop superstar trying to revive her career after a scandal. She's also struggling to be a good mother to her teen daughter (also Cassidy).
The movie, written and directed by Brady Corbet, looks to have an almost surreal quality. It seems to draw a connection between terrible acts of violence and the machine of pop celebrity — one that feels particularly relevant now.
The music sounds top-notch, with Scott Walker penning the score and Sia contributing several songs.
"Vox Lux" opens in theaters December 7.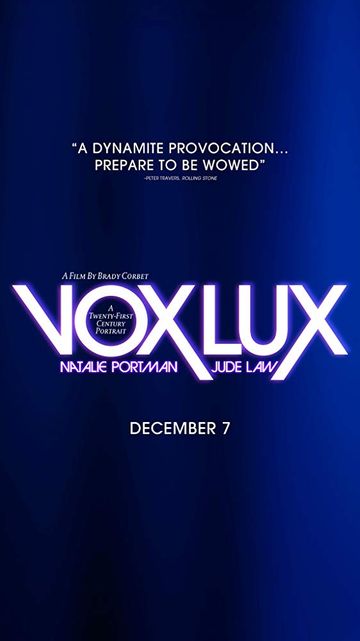 "A twenty-first century portrait."
1 hr 54 min
Dec 21st, 2018
In 1999, teenage sisters Celeste and Eleanor survive a seismic, violent tragedy. The sisters compose and perform a song about their experience, making something... Read the Plot