Watch the 'X-Men: Apocalypse' Cast Go 'Beast Mode' in Dubsmash Video
At the very least, "X-Men: Apocalypse" should have some great bonus material for the Blu-ray/DVD. The movie comes out May 27, and the cast and director Bryan Singer are now busy promoting the release. Singer shared Instagram clips throughout filming, and he's not done.
The director just shared a throwback to a dubsmash video the cast made on set, led by Nicholas Hoult in full "Beast Mode," along with Sophie Turner, Alexandra Shipp, Jennifer Lawrence, James McAvoy, Evan Peters, Tye Sheridan, and Kodi Smit-McPhee:

Wake yo ass u 'cause it's time to go beastmode!
You know, in this post-Deadpool world of self-referential fourth-wall breaking, that might've been a good scene to put in the movie. Marvel stars do loooooove their dubsmash videos, and it seems like only a matter of time before one or more ends up in a movie.
Speaking of things that should at least make the Blu-ray, did you read about that crotch punch Jennifer Lawrence gave Sophie Turner? They need to do audio commentary for the home release, sharing more stories like that.
Want more stuff like this? Like us on Facebook.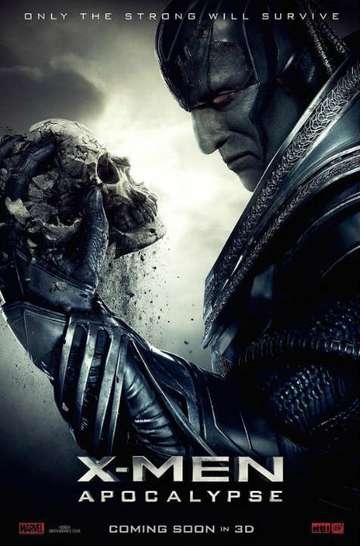 "Only the strong will survive."
2 hr 24 min
May 27th, 2016
After the re-emergence of the world's first mutant, world-destroyer Apocalypse, the X-Men must unite to defeat his extinction level plan. Read the Plot