Naturally, Lake Bell was bound to hurt some part of her body with all of the rooftop jumping and running in "No Escape."
"I threw my back out on the second day of shooting," she admits to Made in Hollywood. In the thriller she plays Owen Wilson's wife, and the pair are trapped, along with their daughters, in an Asian war zone where locals are hell bent on slaughtering Americans.
The brunette reveals that she wasn't prepared for the intense physicality of the role.
"You get swept up in the moment and you're running upstairs, jumping over things. I totally didn't work on my core enough."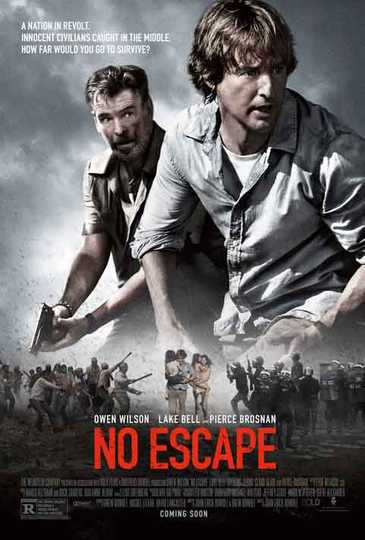 No Escape
"No rescue. No refuge."
1 hr 43 min
Aug 26th, 2015
In their new overseas home, an American family soon finds themselves caught in the middle of a coup, and they frantically look for a safe escape in an environment...Read More