 Paul Feig's upcoming take on "Ghostbusters" is shaping up to be more of a reunion than a reboot, with original star Sigourney Weaver officially joining the cast.
Weaver, who played Dana Barrett in 1984's "Ghostbusters" and 1989's "Ghostbusters II," is set to make an appearance in the new flick, according to Feig. The director, in an effort to stave off too many spoilers, revealed the news himself on Twitter, calling the actress "awesome."
Gang, trying to keep surprises but this is about to leak, so I'll tell you myself: the awesome Sigourney Weaver is going to be in our movie!

— Paul Feig (@paulfeig) September 25, 2015
There's no word on whether or not Weaver will be playing Barrett, though we're assuming that like her other fellow original "Ghostbusters" stars Bill Murray, Dan Aykroyd, Ernie Hudson, and Annie Potts, she'll be making a cameo as a new character. And just look at that list, folks -- the fact that Feig was able to wrangle so many members of the original cast (RIP, Harold Ramis) is a miracle in and of itself; whoever they're all playing, fans should be pleased so see them on the big screen together regardless.
The only major holdout left is Rick Moranis. Fingers crossed Feig can snag him, too.
"Ghostbusters" stars Melissa McCarthy, Kristen Wiig, Kate McKinnon, Leslie Jones, and Chris Hemsworth. It hits theaters on July 15, 2016.
[via: Paul Feig]
Photo credit: Getty Images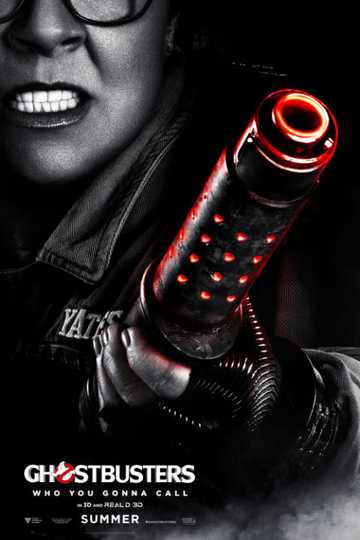 Ghostbusters
Following a ghost invasion of Manhattan, paranormal enthusiasts Erin Gilbert and Abby Yates, nuclear engineer Jillian Holtzmann, and subway worker Patty Tolan band together to stop the otherworldly threat. Read More