 Bring him home ... from Uranus.
Never imagined we'd see "Ellen" show, Ellen DeGeneres promoted the Oscars by giving a cheeky poster-by-poster description of each Best Picture nominee. But when she got to "The Martian," things took a seriously random turn:
"Here's 'The Martian' and I think everybody knows what 'The Martian' is about: Matt Damon gets stuck on Mars. It was such a big hit they've already worked on a sequel and here it is."
On that note, the video cut to a fake trailer for "Stuck on Uranus," with Matt Damon addressing the camera:
"I'm Mark Watney and I'm stuck on Uranus. Even if I could make contact, it would take eight years for another person to reach Uranus. So I'm left with only one option: I'm going to have to explore the surface of Uranus. ... No matter what happens, tell the world, tell my family that I never stopped fighting to get off of your anus."
Ellen plays the head of NASA, with Kim Kardashian West as an "expert" on Uranus. Cue Kim holding a clipboard with the quip, "Did somebody say 'Uranus'?"

It's obviously ridiculous and juvenile, but don't you love Matt Damon even more for doing it anyway? He never takes himself too seriously. You know who would never deign to do something like this? Leo. Just saying.
[h/t Zap2it]
Want more stuff like this? Like us on Facebook.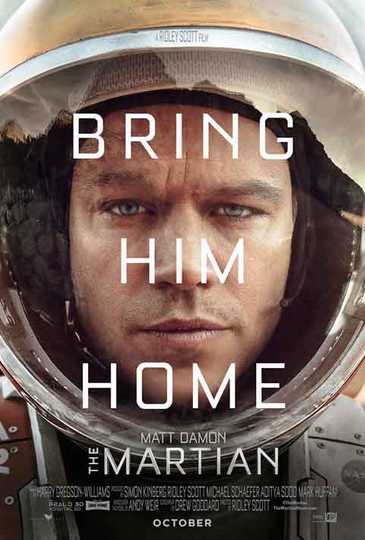 The Martian
During a manned mission to Mars, Astronaut Mark Watney is presumed dead after a fierce storm and left behind by his crew. But Watney has survived and finds himself stranded and alone on the hostile planet.... Read More