 Take that, "Deadpool"! And "Batman v Superman"! And, you know, "Zootopia"!
"Captain America: Civil War" released in the U.S. on May 6, but it has been in international theaters since April 27 and, wherever it goes, it kicks all the Underoos. As of this week, "Civil War" passed "Zootopia" to be the highest grossing film of 2016 around the world, with $981,945,889 in domestic plus foreign receipts. And it's not slowing down. So far, the domestic intake is $310,545,889, which means it's probably going to quickly pass "Deadpool" as the top domestic title, since Ryan Reynolds's superhero is now at $362.5 million. The international gross for "Civil War" is now at $671.4 million, and $164.2 of that is just from China.
UPDATE: These superheroes move so fast, those numbers are already outdated. Later on May 20, Disney/Marvel announced "Civil War" had passed the $1 billion mark at the worldwide box office, making it the 25th film to do so. As Variety noted, "The tentpole hit $314 million in the U.S. on Thursday, its 14th day of domestic release, and $677 million internationally after 23 days." This is the fourth Marvel Cinematic Universe film to pass $1 billion, joining "The Avengers," "Avengers: Age of Ultron," and "Iron Man 3."
So can anything top it? "Civil War" has already left "Batman v Superman: Dawn of Justice" behind, since it took in $870 million total. But the year is just getting started. Can "Finding Dory," "Fantastic Beasts and Where to Find Them," and/or "Rogue One" top "Civil War"?
Collider offered a handy breakdown of where "Civil War" currently fits into the Marvel Cinematic Universe in terms of worldwide gross, but since the film has only been out in theaters for a couple of weeks and it's still doing very well, this ranking will probably change:
1. Marvel's The Avengers — $1,519,557,910 (worldwide)
2. Avengers: Age of Ultron — $1,405,413,868
3. Iron Man 3 — $1,215,439,994
4. Captain America: Civil War — $978,045,905* as of 5/19, but it's now higher
5. Guardians of the Galaxy — $773,312,399
6. Captain America: The Winter Soldier — $714,421,503
7. Thor: The Dark World — $644,602,516
8. Iron Man 2 — $623,933,331
9. Iron Man — $585,174,222
10. Ant-Man — $519,445,163
11. Thor — $449,326,618
12. Captain America: The First Avenger — $370,569,774
13. The Incredible Hulk — $263,427,551
Do you think any title will pass "Civil War" in 2016?
Want more stuff like this? Like us on Facebook.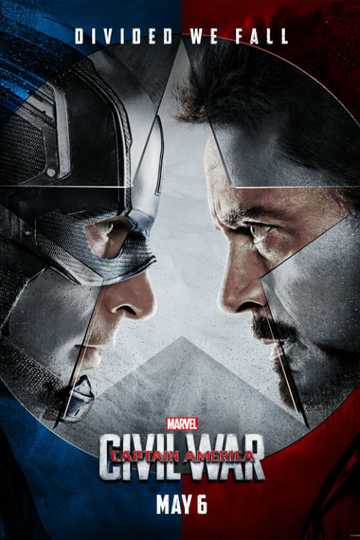 Captain America: Civil War
Following the events of Age of Ultron, the collective governments of the world pass an act designed to regulate all superhuman activity. This polarizes opinion amongst the Avengers, causing two factions... Read More