 This weekend saw "Star Trek Beyond" boldly go where no recent "Star Trek" movie has gone: to a debut below $70 million.
The third film since the franchise was rebooted in 2009, "Beyond" opened with an estimated $59.6 million, near the low end of expectations. This despite a splashy premiere at Comic-Con last week, stellar reviews (84 percent fresh at Rotten Tomatoes), and word-of-mouth (an A- at CinemaScore). Still, it did a lot better than this weekend's other new wide-release sequel, "Ice Age: Collision Course." The fifth movie in the 14-year-old animated franchise had widely been expected to open around $32 million. Instead, it found itself in a near three-way tie for third place, and possibly in fifth place, with just an estimated $21.0 million. That's below even the new horror film "Lights Out," a movie with no star power, low-budget ($4.9 million) production values, and nearly 1,200 fewer screens.
"Lights Out" opened in 2,818 theaters (compared to 3,992 for "Ice Age") and still managed to exceed expectations with an estimated $21.6 million opening. It tied for third place with "Ghostbusters" in its second weekend -- which saw a problematic drop of 56 percent. These numbers may be adjusted when Monday's final tallies come in, but they don't speak well for "Ice Age" -- or for "Ghostbusters." As it turns out, both "Beyond" and "Collision Course" are playing into this year's trend of sequel fatigue. According to Box Office Mojo, 2016's wide-release sequels have opened 13 percent lower on average than their predecessors. All year long, Hollywood has suffered from "sequel fatigue." From January through summer, unless you were Marvel or Disney, these are the titles expected to be sure things that proved to be anything but: "Ride Along 2," "Zoolander No. 2," "The Divergent Series: Allegiant," "London Has Fallen," "The Huntsman: Winter's War," "Alice Through the Looking Glass," "Independence Day: Resurgence," and "Teenage Mutant Ninja Turtles: Out of the Shadows."
In fact, there have been only five sequels this year that enjoyed bigger opening weekends than their predecessors. (And only a handful of sequels that opened to more than $60 million -- which usually isn't a high bar to clear during blockbuster season.) "Finding Dory" opened twice as big as "Finding Nemo," though the 44 percent rise in ticket prices since 2003 and the addition of 3D and IMAX surcharges may have something to do with that. Similarly, the new "Ghostbusters" opened 56 percent bigger than 1989's "Ghostbusters II," but tickets cost 118 percent more than they did 27 years ago, which means the previous installment sold 2.1 million more tickets than the reboot. "Captain America: Civil War" opened nearly twice as big as "Captain America: The Winter Soldier," but if you look at "Civil War" as the Marvel Cinematic Universe follow-up to "Avengers: Age of Ultron," then it premiered with $12 million less than last year's Marvel summer smash.
"My Big Fat Greek Wedding 2" opened 30 times as big as the first "Wedding," but it also opened on 29 times as many screens as the 2002 indie sleeper hit. Since it opened in March, "Wedding 2" has yet to top $60 million, while the original grossed $241 million.
Really, the only sequel this year that's significantly outperformed its predecessor -- without having to account for inflation, premium format surcharges, or theater count -- is "The Purge: Election Year." Over the July 4th weekend, it opened $1.7 million above "The Purge: Anarchy" and is already the most lucrative of the three "Purge" movies so far, by a margin of about $5 million and counting. Contrast these with the sequels that underperformed, and patterns begins to emerge.
Many of them seemingly waited too long between installments (20 years for "Independence Day," 15 years for "Zoolander No. 2"). Key players from the earlier films were missing in action (Kristen Stewart from "Huntsman," Will Smith from "Independence Day," Tim Burton from "Alice") or showed up only in cameos (Hugh Jackman in "X-Men: Apocalypse," the original "Ghostbusters" in the 2016 "Ghostbusters"). Most of all, these movies suffered from poor execution. Writing, acting, directing -- even special effects -- were often subpar, as if there were no more need for creativity once the marketers figured out what would go after the colon in the title.
That certainly seems to have been the issue with the new "Ice Age." It got only a 13 percent fresh rating at Rotten Tomatoes (yikes!) and a B+ at CinemaScore, indicating okay word-of-mouth. Six of the 12 top-grossing movies of the year so far are about talking animals, but neither viewers nor critics thought "Ice Age" good enough to join that list. Or maybe the talking-animal marketplace is just oversaturated. ("Ice Age" marks the lowest opening for a studio-released animated film in a decade.)
Indeed, over-saturation seems to have been a larger problem with big-budget filmmaking in recent months. Besides sequels "Out of the Shadows," "Independence Day: Resurgence," and "Ghostbusters," there were also "The Legend of Tarzan," "The BFG," and "Warcraft" -- all expensive summer movies that failed to open above $50 million. Even "Beyond," which did open above $50 million and also earned praise from both moviegoers and reviewers for its execution, still found the multiplex too crowded. Which is why, for all its positive attributes, "Beyond" still opened under the cloud of low expectations. Of course, all these movies were based on pre-existing titles whose familiarity was supposed to guarantee a built-in audience. It's weird that Hollywood is so risk-averse with movie premises, yet is willing to risk hundreds of millions to shoot and promote these films. Once you're spending almost $150 million to make these films -- before P & A -- you're gambling again, and even a modest box office success like "Tarzan" or Ghostbusters" suddenly risks looking like a failure.
Still, Hollywood considers originality an even bigger risk, since untried ideas are harder to sell. As it turns out, three of the top ten movies so far this year aren't sequels or reboots or adaptations at all, but are based on original screenplays: "Zootopia," "The Secret Life of Pets," and "Central Intelligence."
Three out of ten doesn't sound like much, but at least it proves that, in a marketplace overrun with lackluster sequels and new would-be blockbusters that look like sequels, there's still room for original movies that are well made and smartly marketed.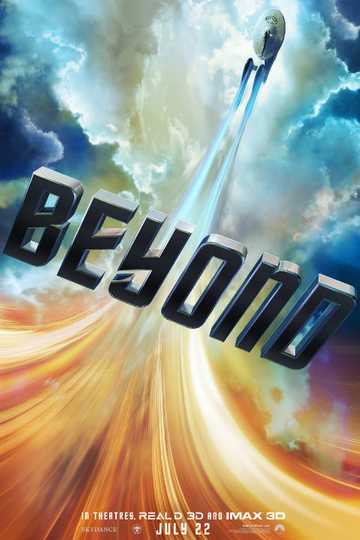 Star Trek Beyond
The USS Enterprise crew explores the furthest reaches of uncharted space, where they encounter a mysterious new enemy who puts them and everything the Federation stands for to the test. Read More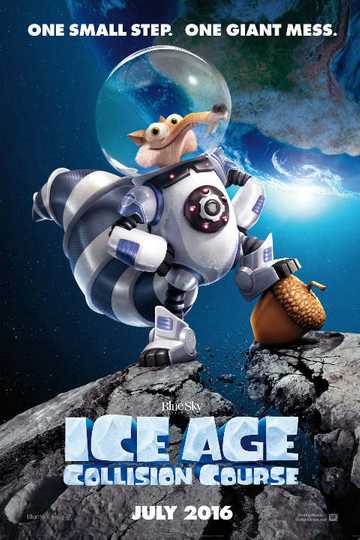 Ice Age: Collision Course
Set after the events of Continental Drift, Scrat's epic pursuit of his elusive acorn catapults him outside of Earth, where he accidentally sets off a series of cosmic events that transform and threaten... Read More