 War doesn't just need soldiers, it needs saviors. Andrew Garfield takes on the real-life story of heroic U.S. Army medic Desmond Doss in "Hacksaw Ridge," the World War II drama from director Mel Gibson coming out this November.
Doss was a Seventh-day Adventist who didn't believe in carrying a weapon or killing. But he wanted to use his skills to help, so he became a medic and enlisted during WWII, saving 75 men -- without firing or even carrying a gun -- in Okinawa, during the bloodiest battle of the war. He was the only American soldier in WWII to fight on the front lines without a weapon. He single-handedly evacuated the wounded from behind enemy lines, and was injured by a grenade and hit by snipers. Desmond Doss became was the first conscientious objector awarded the Congressional Medal of Honor.
Lionsgate just released the first trailer for the film, co-starring Sam Worthington, Luke Bracey, Teresa Palmer, Hugo Weaving, Rachel Griffiths, and Vince Vaughn. Yep, that's a lot of Australians (with a Brit in the lead role) for a story about U.S. soldiers, but Gibson directed the film in Australia, so there you go.
Watch the trailer: It is truly an amazing story, and a pretty timely one as the U.S. continues to debate war and guns. "Hacksaw Ridge" is scheduled for release November 4, which is just in time for Oscars consideration.
Want more stuff like this? Like us on Facebook.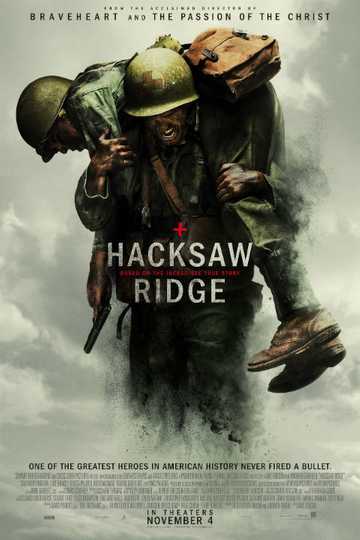 Hacksaw Ridge
WWII American Army Medic Desmond T. Doss, who served during the Battle of Okinawa, refuses to kill people and becomes the first Conscientious Objector in American history to receive the Congressional Medal... Read More