 It was the Battle of the Long-Gestating Sequels That No One Asked For. It pitted "Blair Witch" against "Bridget Jones's Baby," the first new film in that franchise in 12 years. In the end, however, both new movies lost.
Anticipation was high, since both franchises were huge in their day. "Blair Witch" was expected to come out on top, given its wider release (3,121 theaters, to 2,927 for "Bridget") and the current vogue for horror. Analysts predicted a debut near or above $20 million. For "Bridget," the long-awaited return of Renée Zellweger to the screen after a six-year absence and the recent dearth of romantic comedies at the multiplex were supposed to result in a weekend around $14 to $15 million.
Instead, both movies launched with only about half the predicted ticket sales. "Blair Witch" opened with just an estimated $9.7 million, while "Bridget" debuted with only an estimated $8.2 million. Neither came close to "Sully," which lost only 37 percent of last weekend's business and easily finished in the top spot for a second week, with an estimated $22.0 million.
Why didn't audiences show for these supposedly sure-thing sequels? Here are six reasons. 1. Hollywood Waited Too Long
More than a decade between sequels isn't an unbridgeable chasm; "Mad Max: Fury Road" did fine despite 30 years between installments. Still, it's long enough for older viewers to have forgotten (or stopped caring) about the previous features, and it's long enough for generations of new viewers to have come of age without ever seeing the originals or knowing what all the fuss was about. And for a Hollywood leading lady, six years between films is a career eternity. In Zellweger's case, you might even argue that the gap is longer, since it's been 11 years since her last live-action box office hit, "Cinderella Man."
2. 'Blair Witch' Backlash Longtime fans would have a lot more lingering fondness for these trilogies had the second installments been any good. But where 1999's "The Blair Witch Project" was innovative and terrifying, 2000's "Book of Shadows: Blair Witch 2" was conventional and dull. And where 2001's "Bridget Jones's Diary" was adorable and charming, 2004's "Bridget Jones: The Edge of Reason" was cartoonish and hackneyed. Audiences would be justifiably skeptical in wondering if the new films could recapture the mojo of the originals from 17 and 15 years ago.
3. The Competition
There was a third wide-release movie this weekend from which no one expected much: Oliver Stone's political biopic "Snowden." It's been a while since Stone was a box office draw, and star Joseph Gordon-Levitt isn't one, either. Controversy over whether Edward Snowden is a heroic whistleblower or a traitorous leaker of intelligence secrets was sure to alienate many potential viewers, and the movie was expected to open somewhere around $6 million. Nonetheless, "Snowden" managed to grab an estimated $8.0 million, averaging $3,284 per screen, more than "Blair Witch ($3.092) or "Bridget ($2,815). But this marks the worst showing ever for a Stone film to open on more than 2000 screens. Reviews were largely negative (59 percent rotten on Rotten Tomatoes), but word-of-mouth was excellent (an A grade at CinemaScore). Given the (as predicted) modest decline of the still-soaring "Sully," adult audiences bailed on "Snowden" in favor of Tom Hanks.
4. Horror Is Oversaturated
Young women have made hits of several horror movies lately, particularly "Don't Breathe." But the market appears to be saturated. "Don't Breathe" is still doing well (in its fourth weekend, it's in fifth place, with an estimated $5.6 million, for a total of $75.3 million so far), but there's been no room at the box office for last weekend's horror flop "The Disappointments Room" or "Morgan" two weeks ago, and not much this weekend for "Blair Witch."
5. Word-of-Mouth Factor
The opinions of critics weren't going to matter much for either "Blair Witch" or "Bridget." Horror audiences don't read reviews, and "Bridget" fans who chose not to hold a grudge over "The Edge of Reason" weren't going to be swayed by reviews this time, either. But word-of-mouth from paying customers was important, and it wasn't strong for either film. In fact, CinemaScore graders gave "Bridget" a so-so B+ grade, and they gave "Blair Witch" a horrible D+. As it turned out, audiences did agree with critics this time, since "Bridget" scored a 78 percent "Fresh" rating at Rotten Tomatoes, while "Blair Witch" earned a "Rotten" 37.
6. The Novelty Has Worn Off It's easy to forget now how unprecedented "The Blair Witch Project" was. Not only did it practically invent the modern found-footage horror genre, but it was also the first movie to create a successful viral digital marketing campaign. As a result, a lot of people thought the Blair Witch legend was real, and that the movie was an actual document instead of scripted fiction shot shaky-cam style.
Today, it's hard to imagine that sort of thing could be as scary again because we've seen plenty of found-footage films. And the gimmick of shooting the new film under a false name and then revealing it at the last minute to be a third "Blair Witch" tale isn't the same scope as the elaborate hoax behind the first movie's marketing. We love to be tricked and fooled and shocked at the movies, but we can only see "The Blair Witch Project" for the first time once. It's no longer a surprise, now that we live in the world that the original "Blair Witch" made.
As for "Bridget," back in 2001, it was still a surprise to see Texas-bred Zellweger pack on 17 pounds and assume a British accent to play the London singleton. In fact, it was considered such an astonishing transformation that Zellweger landed an Oscar nomination, a rare feat for a comic performance. It was also novel to see rom-com hero Hugh Grant play a cad. This time around, however, there's no Grant, and Zellweger's iconic role is old hat.
Nostalgia usually mints money at the box office. But this weekend, audiences sat out the return of things they used to like in favor of seeing what is basically a TV movie on a studio budget starring the one Hollywood star audiences love more than days gone by.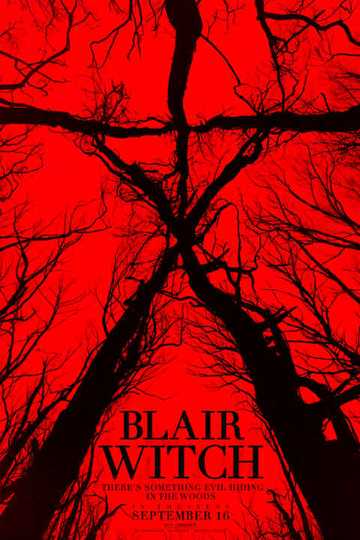 Blair Witch
Students on a camping trip discover something sinister is lurking beyond the trees. Read More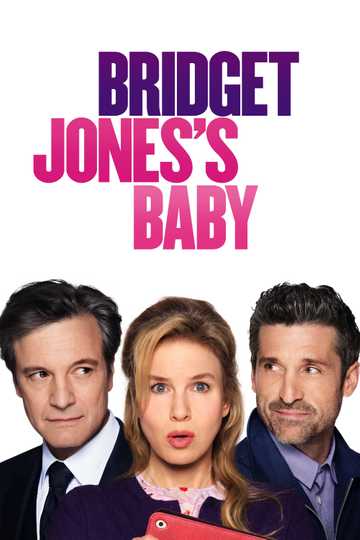 Bridget Jones's Baby
Breaking up with Mark Darcy leaves Bridget Jones over 40 and single again. Feeling that she has everything under control, Jones decides to focus on her career as a top news producer. Suddenly, her love... Read More