Johnny Depp's Grindelwald Spotted in 'Fantastic Beasts' Featurette
Whether it makes sense to you or not, Johnny Depp is apparently playing Gellert Grindelwald in "Fantastic Beasts and Where to Find Them," with a larger role in the sequel.
The news came out last night that Depp would have a "co-starring" role in the second of five planned "Fantastic Beasts" films. He's also meant to have a cameo in the first movie, coming out November 18. It was also noted, previously, that Grindelwald would have a "much more prominent" role in the series going forward.
Hypable quoted a "source involved with the film" who confirmed that Depp is indeed playing Gellert Grindelwald, and you can see the back of his head in the first movie. Apparently that's all we'll see of him in the 2016 film, and the shot above -- of his head -- is at the very start of the movie.
You can see him around the 3:20 mark of this behind-the-scenes featurette:
That video also mentions Grindelwald's attacks in Europe, so they are laying the groundwork for that to be a big deal ahead.
Gellert Grindelwald was considered one of the most dangerous dark wizards of all time. He was friends with Dumbledore in his youth, so it's possible future films will give us a new younger Dumbledore. Grindelwald was played in "Harry Potter and the Deathly Hallows" by actor Jamie Campbell Bower.
"Fantastic Beasts and Where to Find Them" opens Friday, November 18.
Want more stuff like this? Like us on Facebook.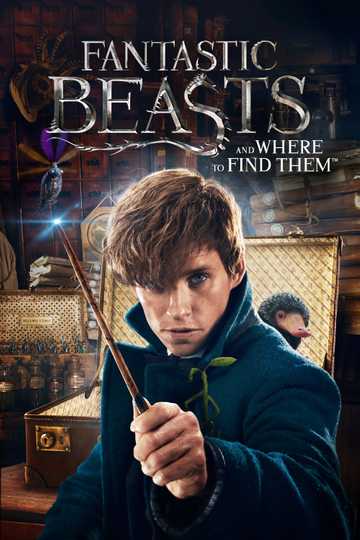 Fantastic Beasts and Where to Find Them
In 1926, Newt Scamander arrives at the Magical Congress of the United States of America with a magically expanded briefcase, which houses a number of dangerous creatures and their habitats. When the creatures... Read More