Michael J. Fox Salutes the Cubs for (Almost) Getting 'Back to the Future' Prediction Right
Last year, fans of the "Back to the Future" series got to see for themselves just how accurate the second movie's predictions about the year 2015 turned out to be, with some of them (hoverboards, power laces) coming true, and others definitely not (sorry, flying cars and the fashion trend of wearing two ties at the same time). One of those cheeky bits of fortune telling included the proclamation that the Chicago Cubs would win the World Series, and while it didn't happen in 2015, the team's historic championship this week was close enough to earn the attention and admiration of none other than Marty McFly himself.
In a post shared on Twitter, actor Michael J. Fox couldn't help but remark about the coincidence, noting that "Back to the Future Part II"'s prediction was "Only off by a year, not bad." He also threw in a reference to one of his character's signature lines to drive the point home.
Only off by a year, not bad. Congrats @Cubs. This is so heavy. #FlyTheW

— Michael J. Fox (@realmikefox) November 3, 2016
Screenwriter Bob Gale shared part of the inspiration behind that now-infamous Cubs reference in an interview with Sports Illustrated last year, noting that any baseball fan was familiar with the team's reputation as perennial also-rans.
"With the Cubs folklore of being the lovable losers that never get there, it was just a natural joke to say, 'What is the most absurd thing that you could come up with?'" Gale told SI at the time.
Finally, Cubs fans can say that the thought isn't so absurd anymore.
[via: Michael J. Fox, h/t Entertainment Weekly]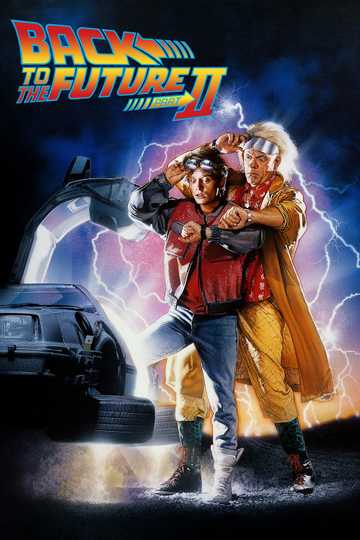 "Roads? Where we're going, we don't need roads!"
1 hr 48 min
Nov 22nd, 1989
Marty and Doc are at it again in this wacky sequel to the 1985 blockbuster as the time-traveling duo head to 2015 to nip some McFly family woes in the bud. But things... Read the Plot