November 11th, 2016
by Gina Carbone
David Yates Plans to Direct All Five 'Fantastic Beasts' Movies
The same director plans to direct all of the "Fantastic Beasts" movies, so there shouldn't be any striking differences -- unlike going from Chris Columbus's child-like first two "Harry Potter" movies to the dark, artsy maturity of Alfonso Cuaron's "Harry Potter and the Prisoner of Azkaban." Then again, if you don't like the direction of the first "Fantastic Beasts" movie you can't hope that someone else will hop on board with a fresh take.
David Yates joined the Potter family as the director of the fifth film, "Harry Potter and the Order of the Phoenix," and got Warner Bros.'s vote of confidence to stay on for "Harry Potter and the Half-Blood Prince," and both "Harry Potter and the Deathly Hallows – Part 1" and "Harry Potter and the Deathly Hallows – Part 2."
Yates returned to direct "Fantastic Beasts and Where to Find Them," which is a prequel of sorts to Harry Potter, set in the same universe but decades earlier. J.K. Rowling wrote the script, and revealed that she's planning for five movies, as opposed to the initial expectation of three. Yates told The Hollywood Reporter that he is on board for all of the "Beasts" ahead:
"I love making films, and I've got a great team, all of whom are like family. I only look at it movie to movie."
It does sound like there's a detailed plan for what's ahead, and the second film won't be a retread of the first. Yates told THR the sequel "feels so different from this. Much more haunting, like a dream." He said Rowling is currently putting the finishing touches on that second script, and he's working with the crew in pre-production, building sets of Paris, France and Watford, England.
The first "Fantastic Beasts" movie opens November 18. The second film is scheduled for November 16, 2018, co-starring Johnny Depp as the dark wizard Gellert Grindelwald and a yet-to-be-revealed actor as the young Albus Dumbledore.
Want more stuff like this? Like us on Facebook.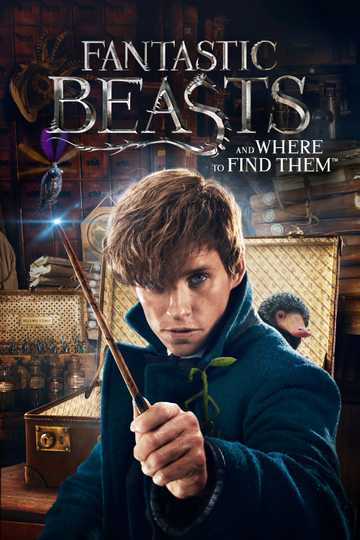 Fantastic Beasts and Where to Find Them
In 1926, Newt Scamander arrives at the Magical Congress of the United States of America with a magically expanded briefcase, which houses a number of dangerous creatures and their habitats. When the creatures... Read More