Jason Sudeikis and Maisie Williams Set Sail in 'Book of Love' Trailer
In "The Book of Love," life has beaten down Maisie Williams and Jason Sudeikis, but the dream of building a raft and setting sail is keeping them going.
The trailer for the movie, formerly titled "The Devil and the Deep Blue Sea," brings together two very different characters who are both drifting in their lives. Henry (Sudeikis) has a beautiful wife (Jessica Biel), a baby on the way, and a thriving career as an architect when one moment upends it all. Millie (Williams) is a homeless teen scavenging for parts in New Orleans after Hurricane Katrina. She wants to build a boat to sail across the ocean — and Henry, spurred on by his wife, decides to help her.

The trailer is pretty sappy, not going to lie. It also gives quite a bit of the movie away, including the not-twist that Henry's pregnant wife dies in an accident. But Sudeikis and Williams are both talented actors, and they exhibit good chemistry.
"The Book of Love" opens January 13.
Want more stuff like this? Like us on Facebook.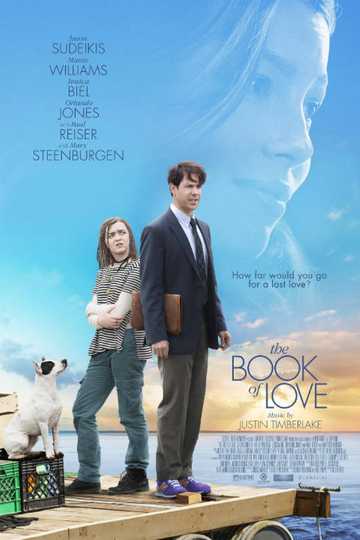 "How far would you go for a lost love?"
1 hr 47 min
Jan 13th, 2017
After tragedy strikes Henry and Penny, he befriends a tenacious young girl and discovers she is constructing a raft to sail across the Atlantic to find her lost... Read the Plot