 We may never see a sequel to "The Devil Wears Prada," but fans of the fashion-centric flick are getting the next best thing: A Broadway musical adaptation. And the creative team behind the project is every bit as impressive as the talent it nabbed for the big screen version.
None other than Elton John is adapting "Devil" for the Great White Way, teaming with composer and lyricist Paul Rudnick (who's also a successful writer and screenwriter, responsible for the scripts for Hollywood flicks like "Addams Family Values" and "In and Out"). John, who wrote previous stage hits such as "The Lion King," "Billy Elliot," and "Aida" (for which he won a Tony Award), said in a statement that he was equally inspired by the 2006 Meryl Streep-Anne Hathaway movie and author Lauren Weisberger's 2003 novel on which the film was based.
"Re-imagining 'The Devil Wears Prada' for the musical theatre is super exciting," John's statement said. "I'm a huge fan of both the book and the feature film and a huge aficionado of the fashion world. I can't wait to sink my musical teeth into this hunk of popular culture."
"To bring 'The Devil Wears Prada' to the stage, we knew we needed to find artists as inimitable as the characters in the story," added producers Bob Cohen and Kevin McCollum in a joint statement. "We needed artists whose work has run the gamut from music and publishing to drama and fashion. We could think of only two names: Elton John and Paul Rudnick. That's all!"
It will be hard to top the performances in the "Devil" film adaptation (which celebrated its 10th anniversary last year), particularly Streep's Oscar-nominated turn as icy magazine editor Miranda Priestly. But we also love the thought of the character getting some show-stopping numbers (one has to be called "That's all," right?), and maybe a routine choreographed around her penchant for tossing coats at her assistant.
There's no production timeline for the musical yet, but we can't wait to see what John and Rudnick come up with. Stay tuned.
[via: Deadline]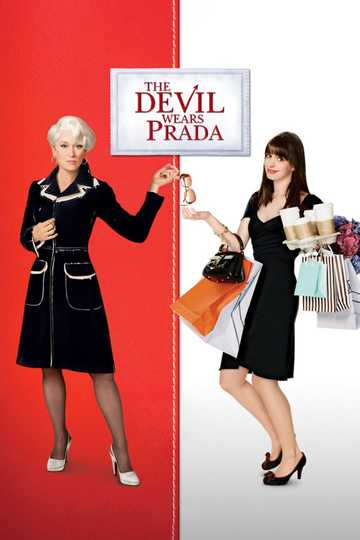 The Devil Wears Prada
Andy moves to New York to work in the fashion industry. Her boss is extremely demanding, cruel and won't let her succeed if she doesn't fit into the high class elegant look of their magazine. Read More