 A new clip from Disney's upcoming remake of animated classic "Beauty and the Beast" offers audiences their first sneak peek of stars Luke Evans and Josh Gad belting one of the flick's iconic tunes, and based on the short snippet, it sounds like fans are in for a rollicking good time when the film hits theaters.
The clip, which debuted on "Good Morning America" on Tuesday, features Evans -- who plays the preening villain Gaston -- and Josh Gad -- who plays Gaston's goofy toady, Le Fou -- singing the eponymous tavern ode to manly man Gaston, surrounded by fawning, beer chugging onlookers. It's just a small section of the tune, though based on Gad's impassioned delivery and Evans's casually boastful performance, it looks to be every bit as fun as the animated original.
WATCH: New clip from #BeautyAndTheBeast featuring @TheRealLukevans, @joshgad singing 'Gaston.' - @beourguestpic.twitter.com/q04cJcks57

— Good Morning America (@GMA) February 14, 2017
The Ultimate #TeamGaston ????????????@beourguest#BeautyAndTheBeast#proudfrench#LaBelleetlaBête#Disney#Gaston#joshgad#lukeevans#stanley ❤???????????? pic.twitter.com/UoKfvQw6Pv

— Alexis Loizon (@AlexisLoizon) February 14, 2017
In a set visit interview with Entertainment Weekly conducted back in 2015, Evans revealed that the new version of "Gaston" will include some lines that were not in the 1991 flick, but which were written at the time by that film's lyricist, the late Howard Ashman. Though they didn't make the cut back then, Evans said some of them have been incorporated into the new version, making this latest take on "Gaston" "really, really special," the actor told EW.
Audiences have just a little over a month before they can hear the full song for themselves. "Beauty and the Beast" opens on March 17.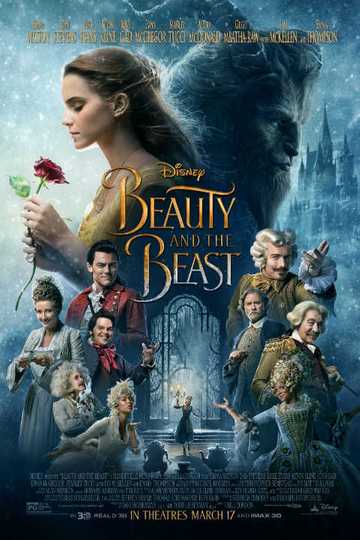 Beauty and the Beast
A live-action adaptation of Disney's version of the classic tale of a cursed prince and a beautiful young woman who helps him break the spell. Read More