When Luke Evans and Hugh Jackman Have a Gaston Sing-Off, Everyone Wins
Luke Evans is playing Disney villain Gaston in the Mouse House's upcoming live-action remake of animated classic "Beauty and the Beast," and what better way to test his macho musical mettle than a sing-off with Hugh Jackman?
That was the thinking of UK television host Jonathan Ross, who challenged the actors to do just that when they guested on Ross's show recently. Jackman, a Broadway vet who's already played Gaston on stage, had the upperhand in the experience department, but could Evans match the actor's bravado? The answer is a resounding yes.

With an assist from Jackman's "Eddie the Eagle" costar Taron Egerton, who stepped in with a pitch-perfect rendition of sidekick LeFou's introductory verse (seriously, Disney should give him a call for its next live-action musical project), Evans and Jackman clutched beer steins and put on their best swagger, belting "Gaston" with enough gusto to make everyone in the audience swoon (and overlook the odd, giggle-inducing brag, "every last inch of me's covered with hair").
So who came out on top in this Gaston-off? We'd give the slight edge to Evans here, but really, we're all winners after watching this delightful spectacle.
[via: The Jonathan Ross Show]
Photo credit: YouTube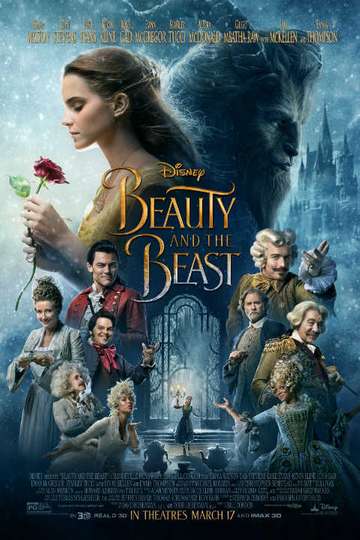 "Be our guest."
Showtimes & Tickets
A live-action adaptation of Disney's version of the classic tale of a cursed prince and a beautiful young woman who helps him break the spell. Read the Plot